This is the story of a man who is preserving his culture and roots in his own way. When you reach village Ayee beyond Nubra Valley on newly opened Siachen Road, you will hear about Master Ji. A local teacher who is passionately studying, writing about, and even sharing the history of his village – Forgotten Frontier of Silk Route.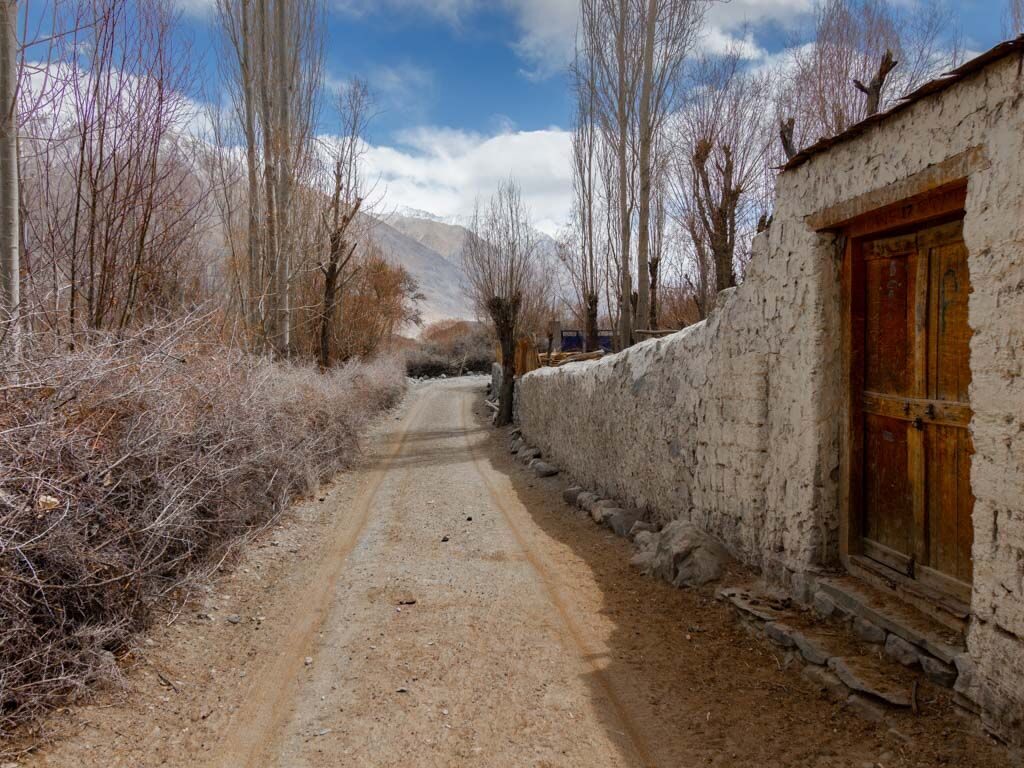 Meet Phunchuk Stobdan. In the daytime, he is a Mathematics teacher in a local school, and later, he becomes a carpenter, a writer, a storyteller, and now even a homestay host! This conversationist living in Ayee village on the banks of the Siachen River is one of those rare personalities in this remote valley whose thirst for knowledge is never quenched. He is fluent in English speaking, well-versed in historic events of Nubra Valley, and holds faith in Buddhism.
"I like to create wood artifacts. You must have seen, our Ladakhi homes and monasteries are always full of very intricate wood designs and furniture. You really need good skills to make those structures. In and around our village, we didn't have anyone who can make those for us. So I thought, why not I learn it?"
Phunchuk responds humbly upon asking why he does carpentry.
His zeal to learn new things made him one of the first carpenters in the village. People come to him when they need to build or repair a Ladakhi house as the traditional Ladakhi house is comprised of a lot of woodwork. He also makes beautiful Ladakhi tables for villagers. When it came to building his own house, he poured all his talent into it and built a classic example of a Ladakhi house with a Buddhist Prayer Wheel (Maane) right at the entrance.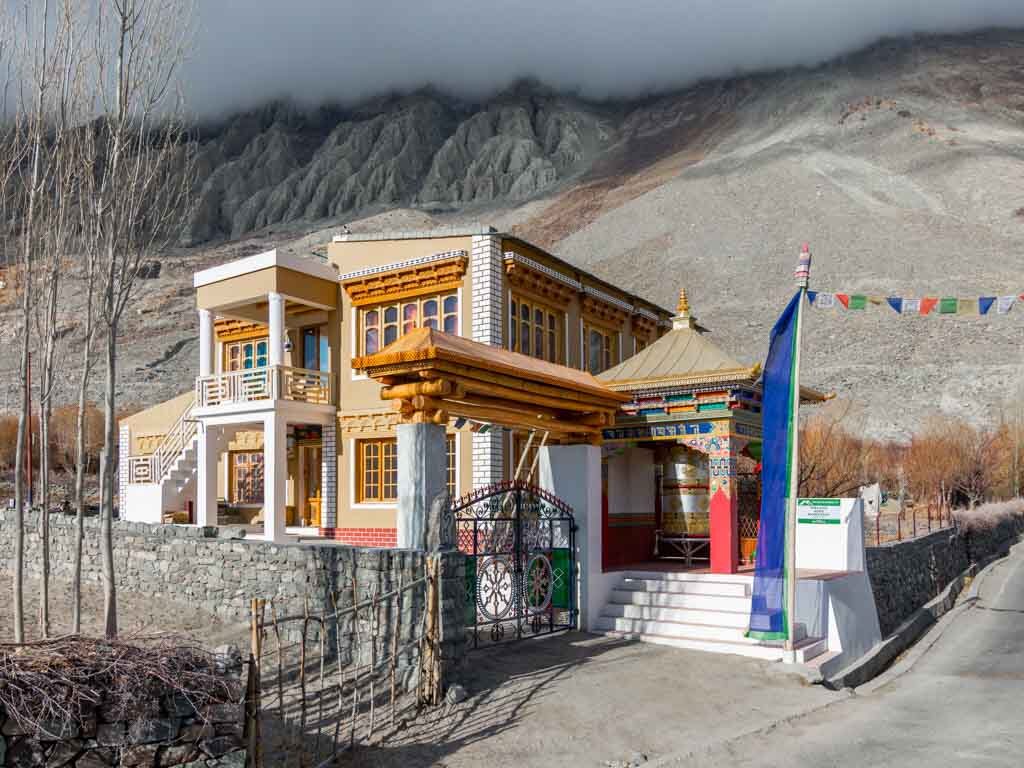 His routine life & responsibilities could never surpass his eagerness to study history. He agrees,
"To be honest, this is my real passion. Ayee, Murgi, Aranoo, all these are immensely rich with historic events since the Silk Route era. Considering the great strategic importance this land once had, our village Ayee and its surrounding villages are nothing but the Forgotten Frontier of Ladakh. I want to preserve it and tell the story of our villages to the world."
This one thought of sharing the story of his village with the world motivated him to contribute to writing a book. Phunchuk recently shared his knowledge with the team of writers who are compiling the historic events, culture, and traditions of Nubra Valley. It is a bible comprising hidden stories of the valley.
When one speaks to Master Ji, it is impossible that the person will not know about the 1000-year old Juniper Tree in the village, the flying tantric traversed these villages back in time, Ladakh's old winter capital, the buried stupa that was recently excavated, the largest rock art site of Ladakh, and many such secrets of Nubra Valley. Phunchok adds,
"Youngsters of our village have started building Ice Stupa that helps us to deal with the scarcity of water in the region. A lot of people come to see this. Our village has so many things to offer!"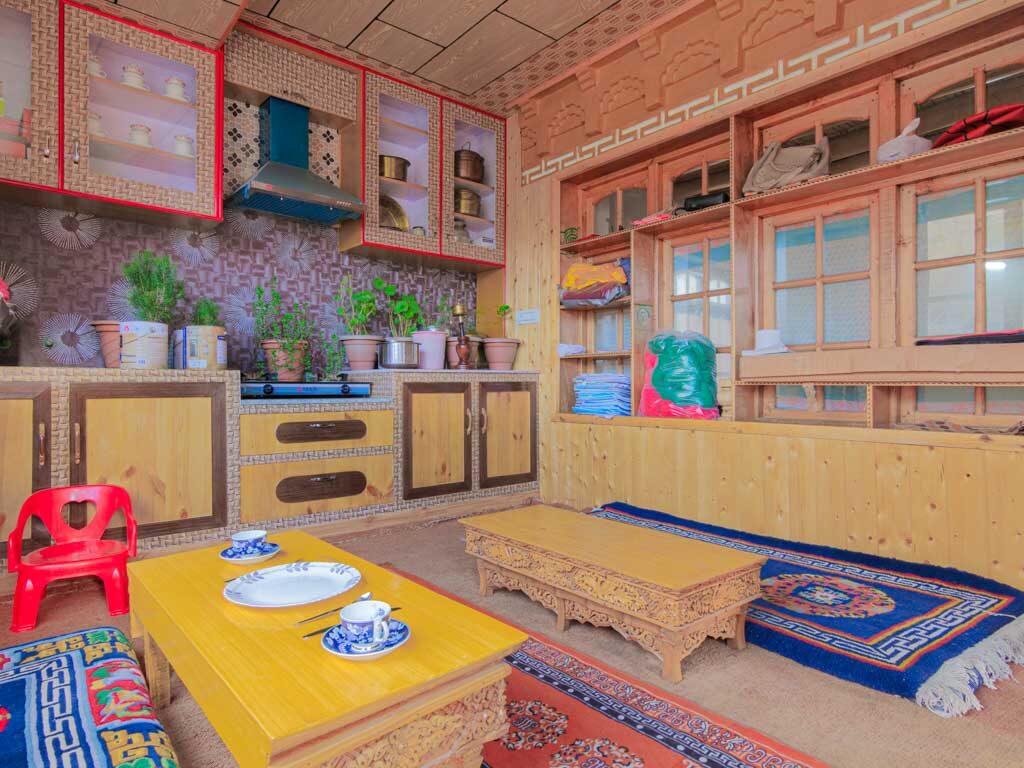 These new developments in the village have again generated new interest in Phunchuk that go hand-in-hand with his passion for sharing stories of his village with the world. He is now also a homestay host who transformed his beautiful house into a carbon-neutral homestay – The Forgotten Frontier Homestay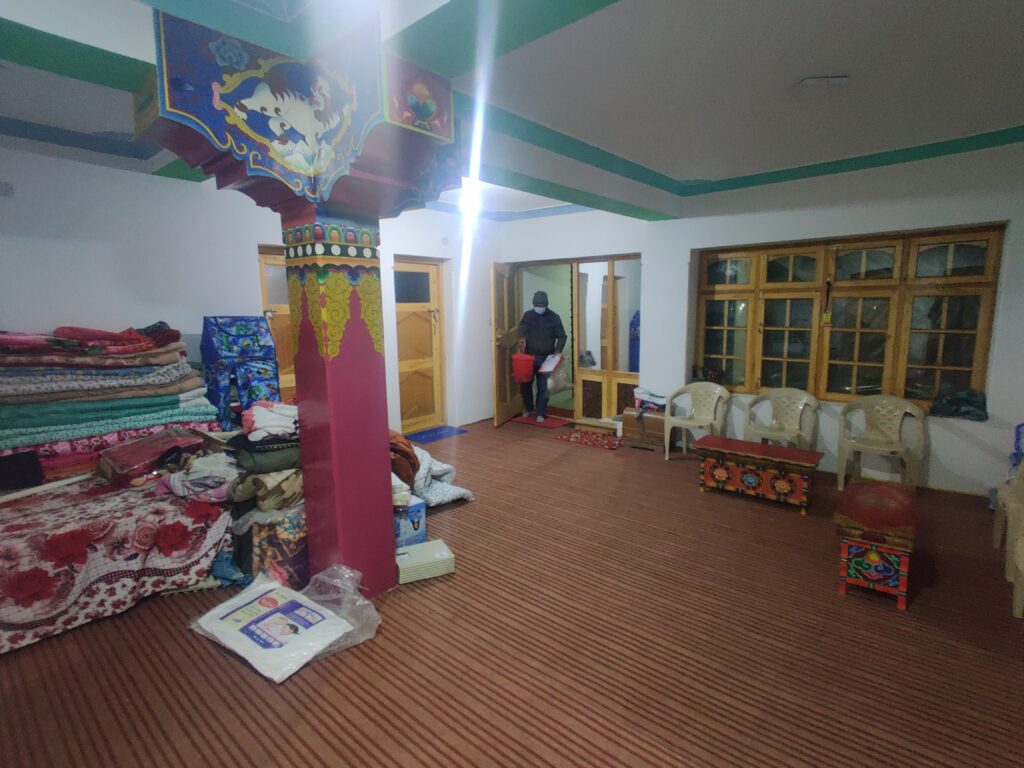 Phunchok continuous to learn new things and now has become a Homestay Host as well. Truly a master of all trades and jack of none!