In the thick forests of West Garo Hills, at the foothill of Nokrek Peak, a quaint village is holding onto their Garo culture and traditions. It is a region popular for orange orchards, rich biodiversity, and Wangla Festival in which locals perform traditional dance on the beats of 100 drums. Locals proudly declare that Sastagre is the most traditional village than any other villages in Nokrek Region. Every day, villagers are busy in their farms, orange orchards and selling local produce in nearby markets. Amongst these people of Sasatgre, there is one man, who starts his day checking bee hive, working in his garden, and making traditional healthy preparation – Kahachi to replace newly entered unhealthy sodium bicarbonate from local's staple diet. Dharmen Momin, resident of Sasatgre Village moved back to his village after working in big towns to preserve the local culture and traditions of people living in Garo Hills.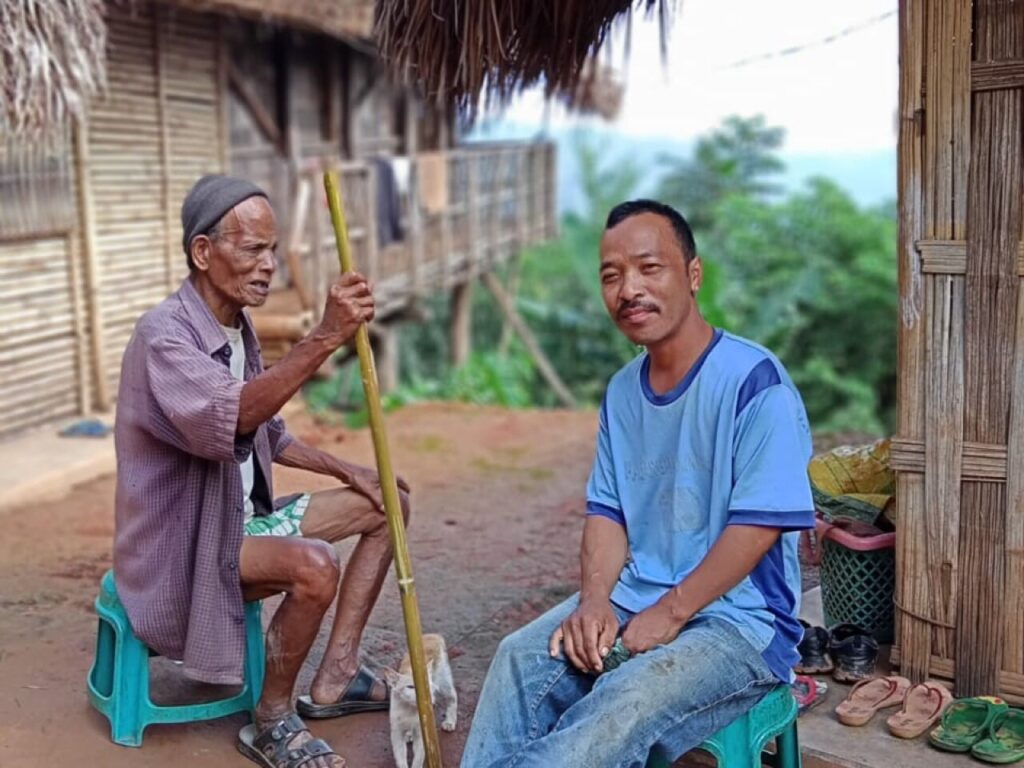 Medicinal Wild Honey of Garo Hills
"Wild bees in our Garo Hills are very clever. They do not easily get accustomed to the beehive boxes. They sting back and cause allergy. I am habitual now. I do not get allergy anymore even if they sting." – Dharmen Momin expresses his happiness that he finds out in his work.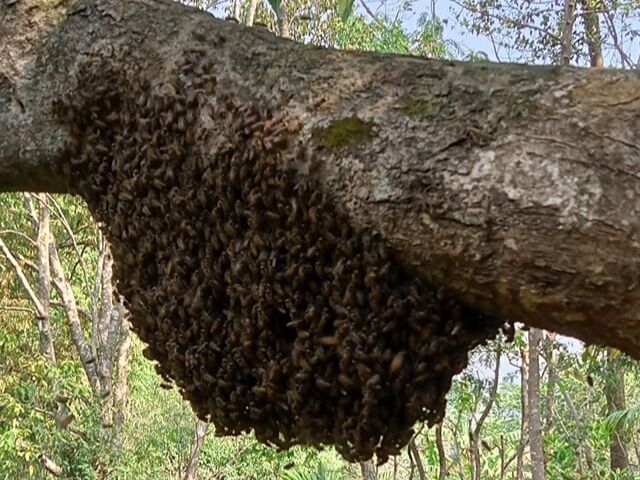 Upon asking about his newly started initiative of Wild Honey making, Dharmen explained that the honey produced from wild bees of Garo hills has high medicinal value. Earlier, villagers used the mixture of honey and turmeric to cure oral and stomach related diseases. In last few years, people have an improved access to medicines. Locals stopped taking efforts to gather wild honey as it is a tricky task to deal with wild bees.
Couple of years back, Dharmen decided to bring back this tradition with scientific techniques. He joined the bee keeping training program in Shillong and acquired technical skills of honey making. Soon he realised the bees in the forests of Garo Hills are different. They are wild and not easy to control in the frames of beehive boxes. He found a mid way to use the beehives in the wilderness. He set up few beehive boxes near the trees and areas where wild bees usually make their colony.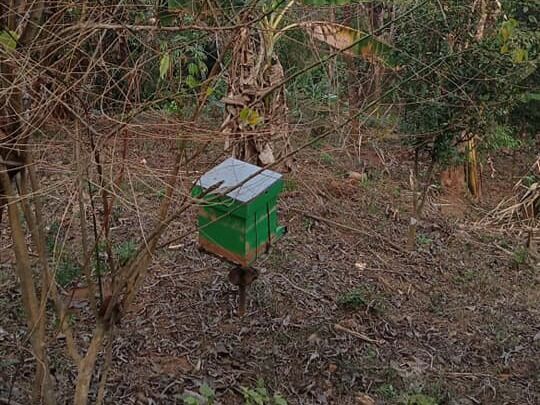 Once the boxes are set up, Dharmen keeps routine check on them every morning. April – May during summer and November- December during winters, Dharmen goes on an Extraction Mission to collect the honey. This collected honey is then filtered using a soft white cloth and stored unprocessed. Dharmen usually collects 7 and half kgs of honey in one box that he sells directly to customers in local food trade events. Because of the increasing popularity of medicinal value of wild honey, people travel to Sasatgre to buy the honeycombs or filtered raw wild honey directly from Dharmen.
"In this process of rearing the wild bees in their natural habitat gives the most unadulterated honey. Since bees are not coming to human areas, they are fully dependent on wild flowers and trees for pollination. Honey collected from these boxes is the purest type of honey." – Dharmen explains.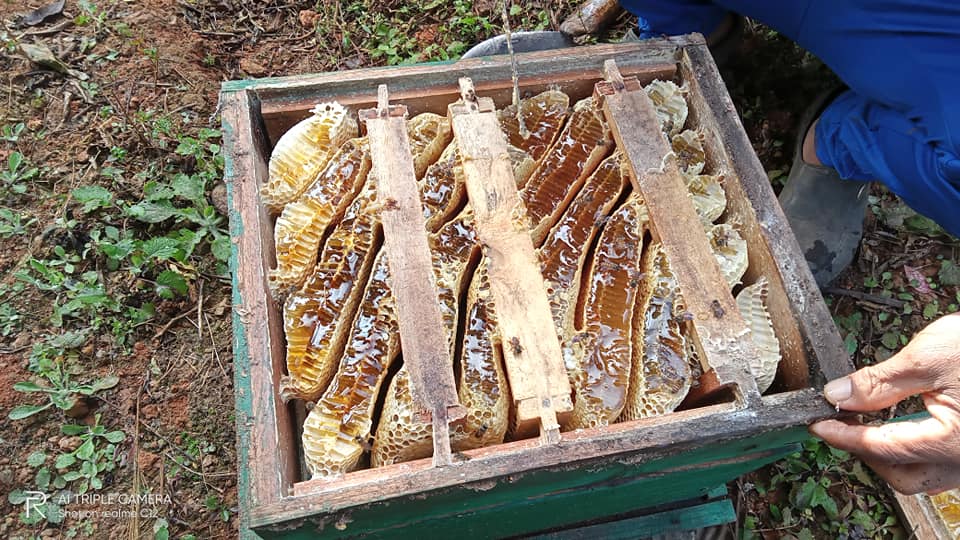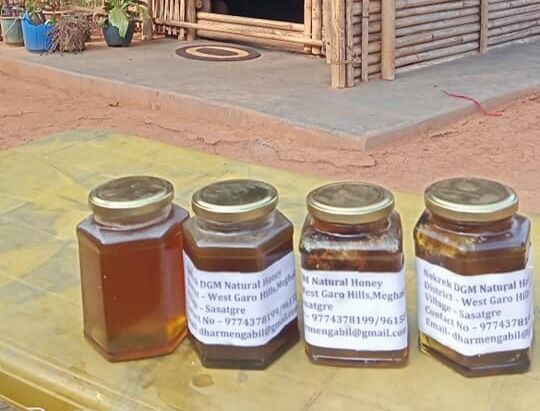 Kahachi – Traditional Garo Local Soda
Traditionally, Garo people do not consume oil. They boil the vegetables or meat and add flavours extracted from local trees to the preparations. One of the most common flavours is Kahachi, a local soda – that is extracted from Banana and Cotton trees. It is a key ingredient that is used in every day meals. It is a local version of Sodium Bicarbonate.
"My grandpa, earlier generation in our village, everyone used Kahachi in their food. Since we started getting Sodium Bicarbonate in nearby market, nobody is interested in take out time to prepare Kahachi that is organic in nature and does not harm our health. We are observing people tend to fall sick quite often these days. It is mostly because we have left our traditional food culture behind." – Dharmen expresses his concerns and need of reviving traditional food culture.
Dharmen explain the tradition process – "Process of preparing Kahachi is long process but once made, it can be preserved for at least two years. We cut the skin of wild Banana tree and dry it for few days. Once it is dried properly, we burn it and gather the ash out of it.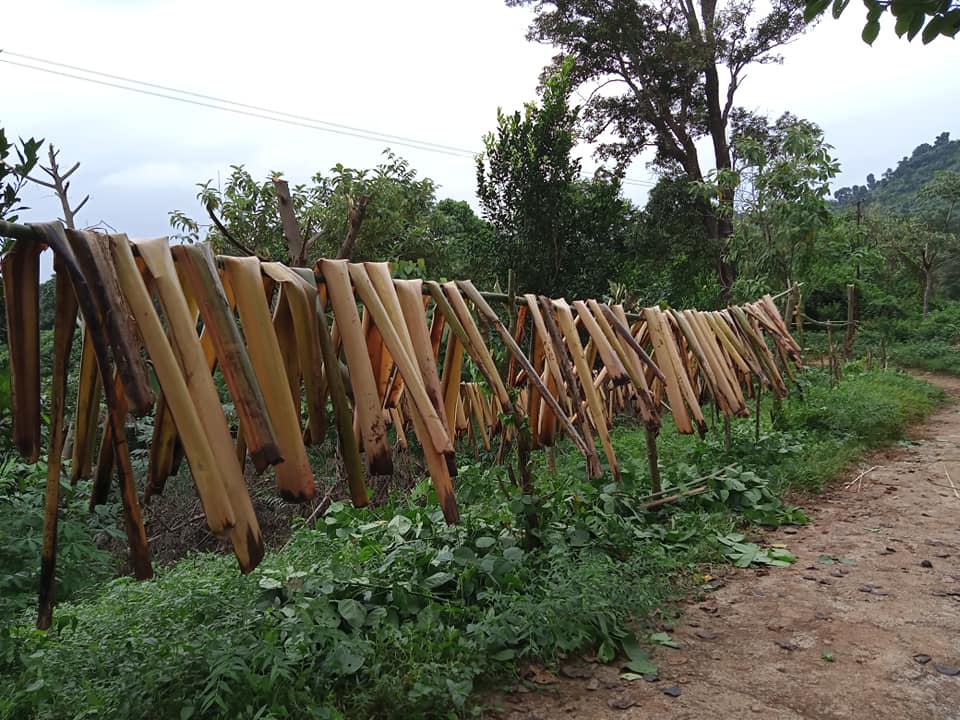 Then we take big banana leaf put it in a local cone shaped basket made up of Bamboo that works as a filter. Later, we mix the ash with water and pour this mixture in Bamboo Basket filters. These filters are put on empty bottle where the extract from ash keep seeping down and gets accumulated in the bottle."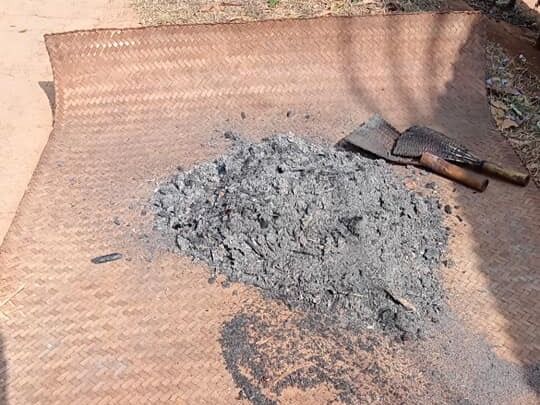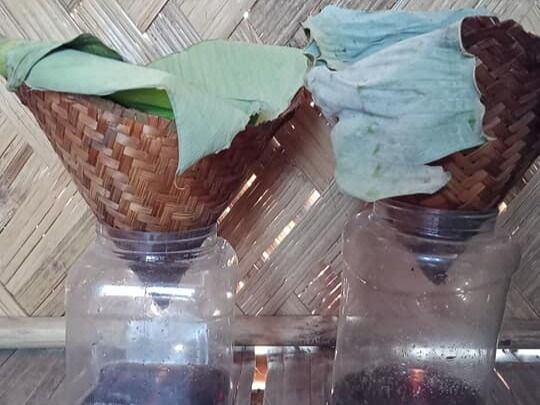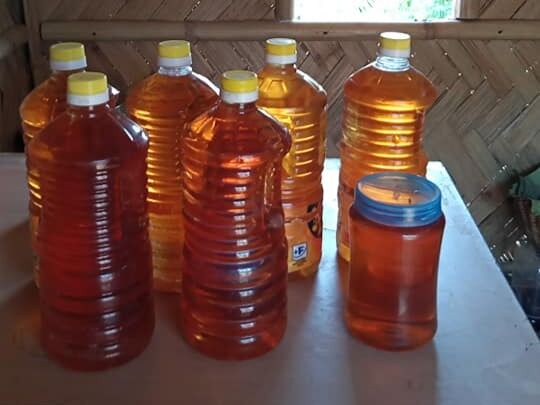 Success of Dharmen's Work
People from nearby nearby towns such and Tura come down to buy Kahachi from villagers. When tourists come and stay at our Do Patchi Homestay, they ask for the most authentic flavoured food. They like our local delicacies such Khappa that is local meat preparation cooked only in Kahachi and using Banana Leafs. Since villagers have noticed the increasing demand, they have started preparing and also using Kahachi in their daily meals.
When we asked Dharmen about his motivation to take so much effort to bring back the lost food culture, he gives a simple reason –
"If I don't do this work, our next generation will not know about our food culture that is so rich and good for our health. I have to keep continuing my work. This way, I am helping my people to stay fit and also creating jobs for youth of my village as I am observing, they are taking interest in my work these days. All I have to do is, teach them!"