Ladakh is a dream destination for many. We have all dreamed of our perfect trip to Ladakh with family/friends, covering the mighty Khardung La, the scenic Nubra Valley and the famous Pangong Tso. Some new routes are now also showing up on the map of tourism in Ladakh. Tso- Moriri, Lamayuru, Hanle being some examples of such places. And while we plan to cover these places, we often tend to miss some gems, that are right in front of our eyes.
Your plan to go somewhere serene, offbeat while exploring the local culture is incomplete without these stopovers on your next trip to Ladakh. Our suggestions, on the main road itself, are places that are lesser explored, yet offer experiences like you've never had before.
Agyam Farms – Breakfast & Coffee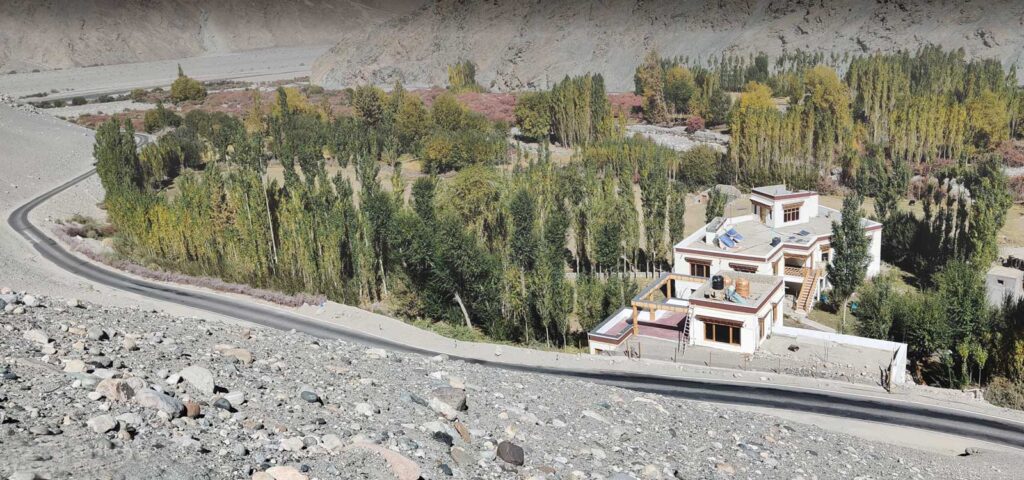 On your journey from Nubra Valley to Pangong (guessing that's your itinerary), skip your breakfast in Nubra and start early for Agyam, that is along the Shyok river. Phunchok, an entrepreneur and a local villager has setup Agyam Farms right on the road, where he offers you the best food and hospitality, making you wonder if it's really in the remoteness of Ladakh. Phunchok aims to provide facilities similar to bigger hotels, but with a Ladakhi touch.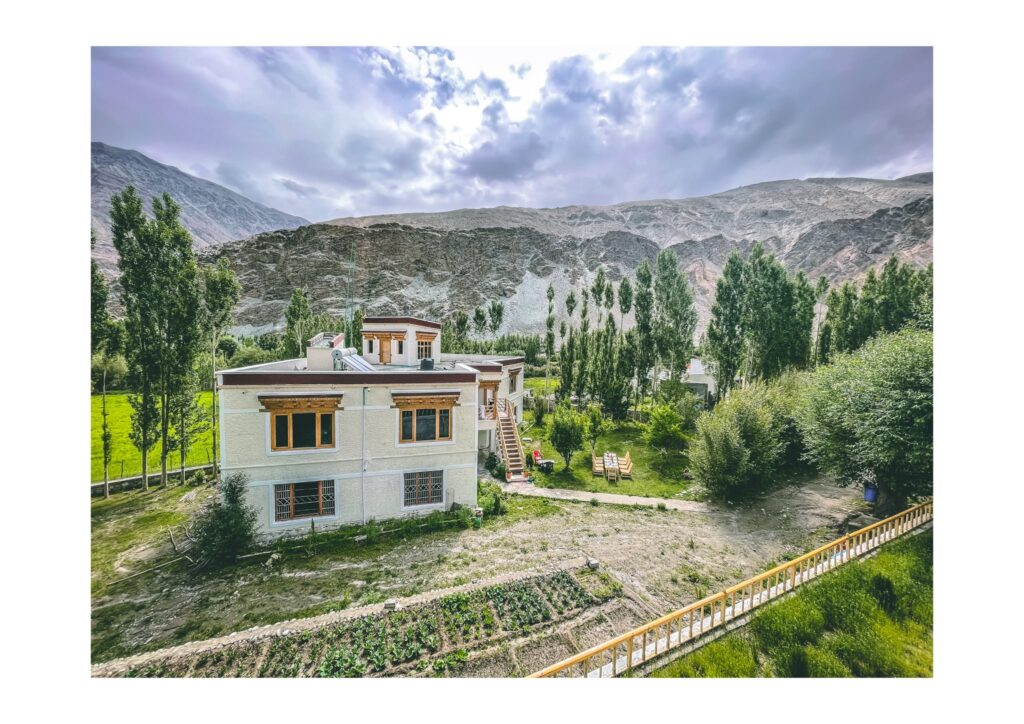 You can choose to spend a night in Agyam, explore the local lifestyle and also just take in the pristine views from your room. It is also just before Wari-La, a lesser travelled mountain pass that takes you to Leh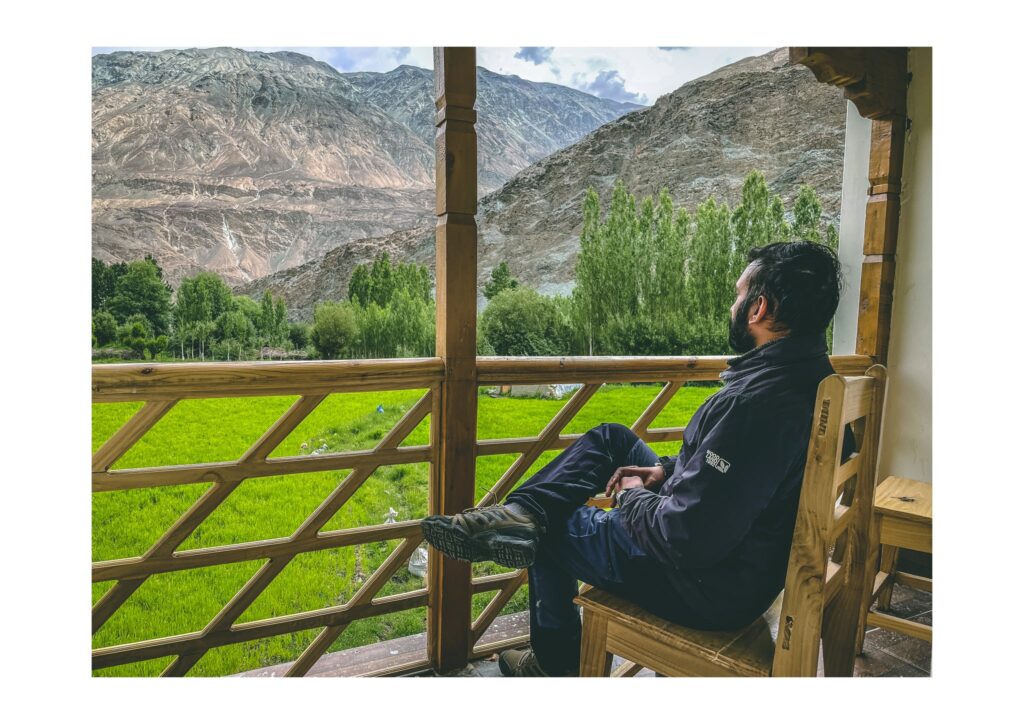 Mugleb – Mountain Museum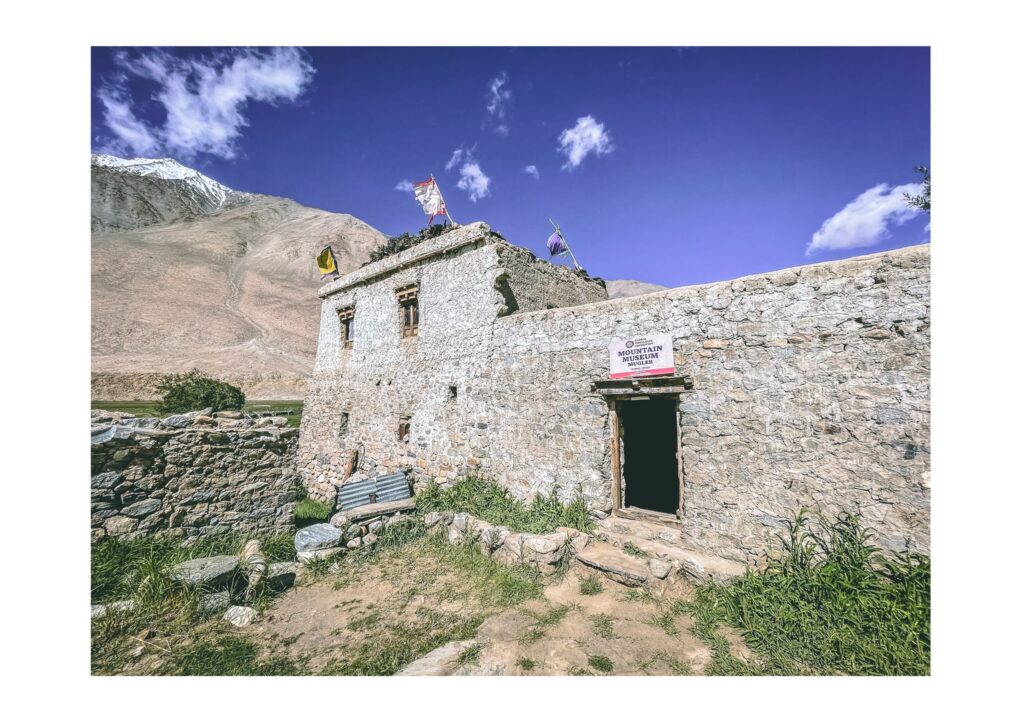 While travelling to Pangong Tso, that is usually on everyone's bucket list, stop at Mugleb instead of Tangste to absorb and appreciate the rare legacy of forgotten villages. Pause for a while to admire the intricately designed copper bowls, spoons and utensils, each a fine specimen of the beautiful craftsmanship of Ladakh.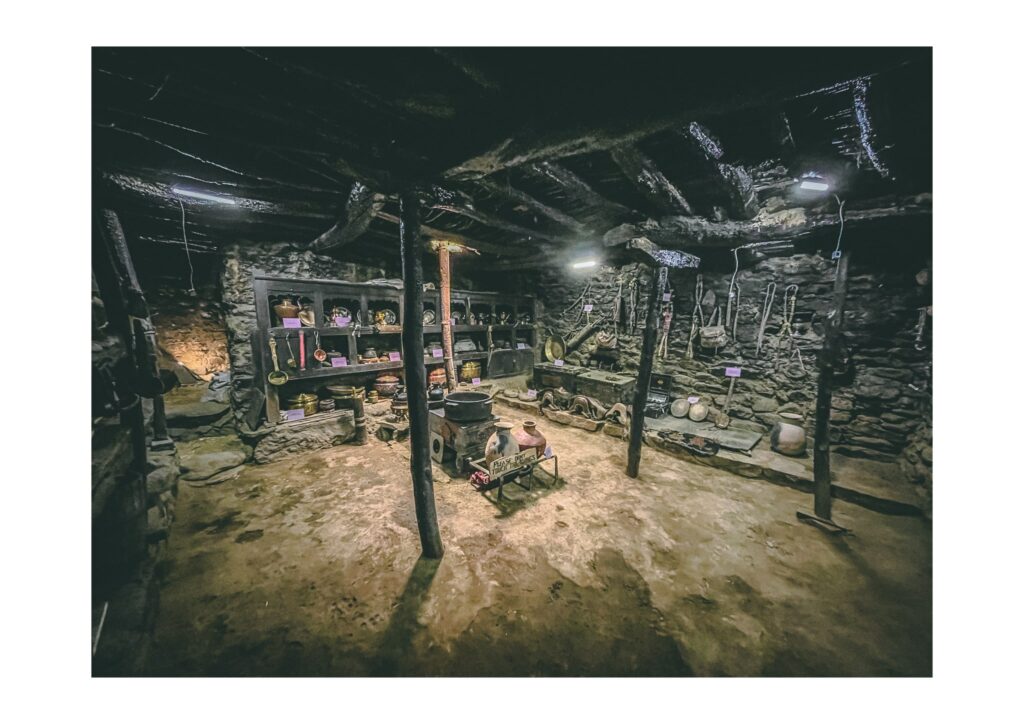 The house, converted into a museum, is a 250+ years old structure, where you can check tools, weapons and utensils that were used during throughout time and history. The hosts charge a small ticket for entry and take orders for tea and snacks that you can enjoy in the lush green garden around, and enjoy the scenic beauty around.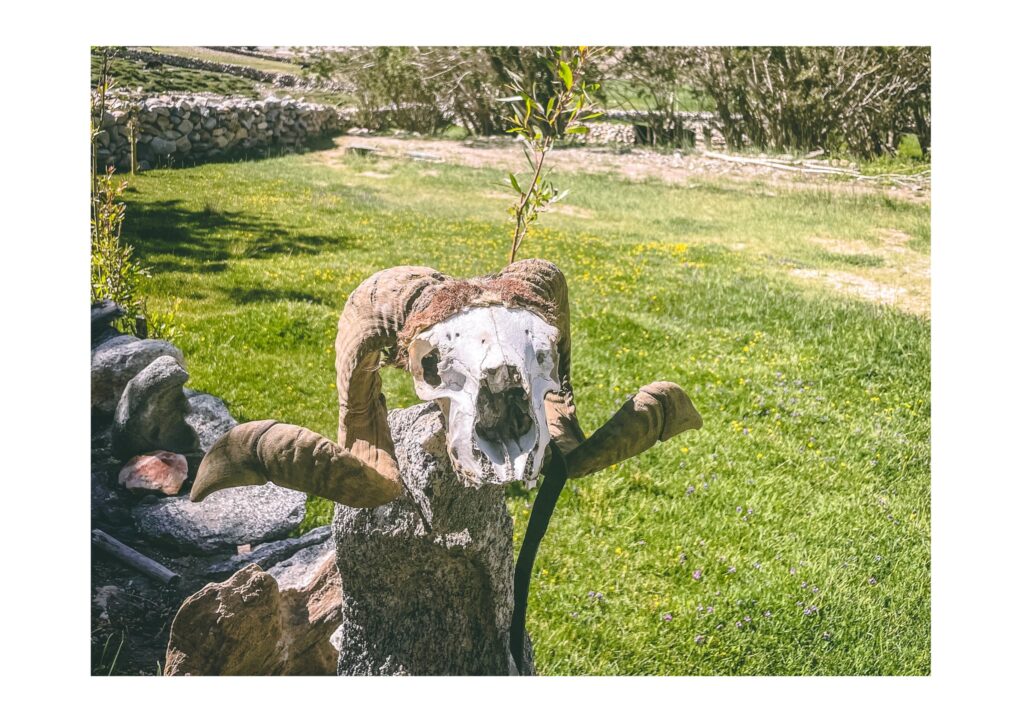 Ikk – Storytelling over hot meal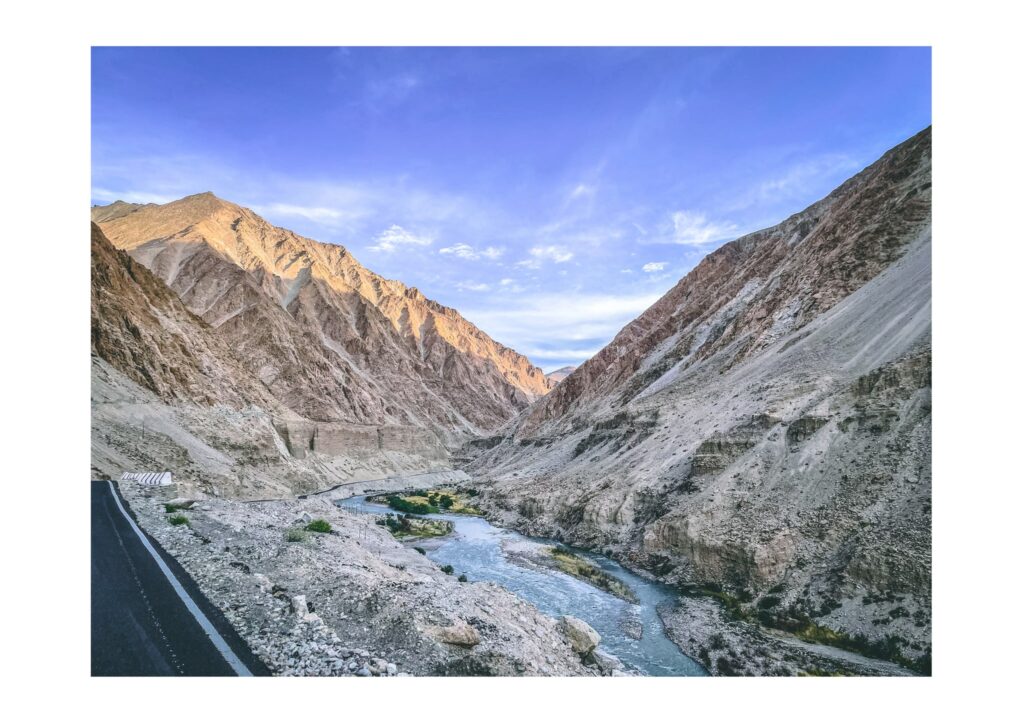 Travel to Tso Moriri is on the rise, where people now have started admiring the remoteness of the lake and its mesmerizing sunrise/sunsets. Since it's a long journey to the lake from Leh, we'd recommend you stop at IKK for tea/snacks at either of the two houses on the road.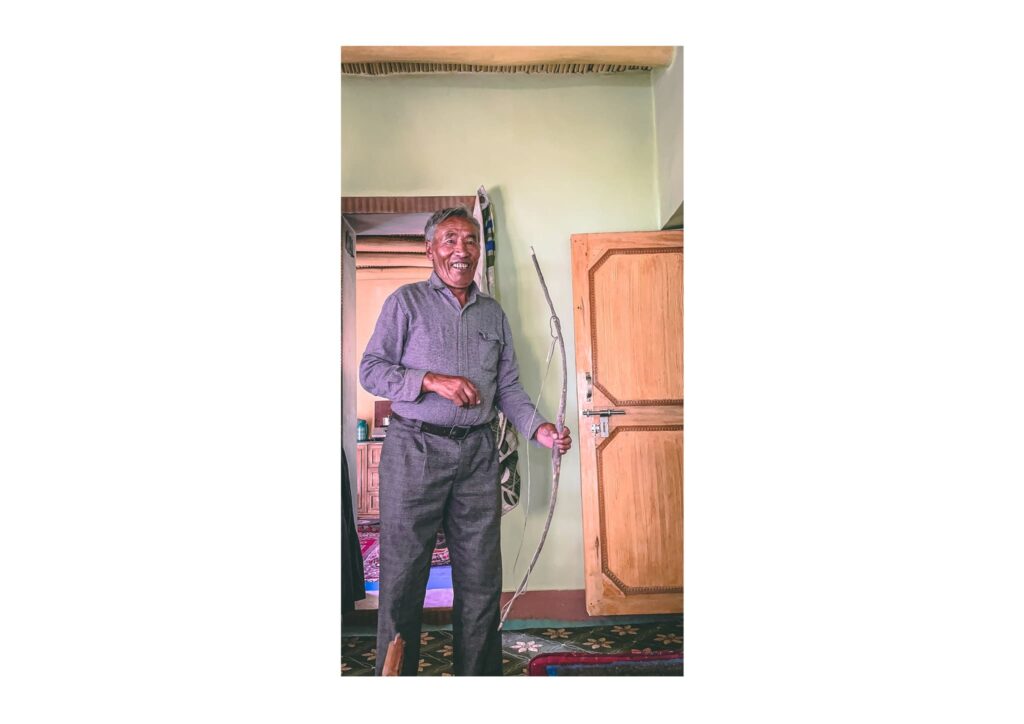 The hosts have setup homestays, if you plan to stay the night and provide a family like experience. One of the hosts is a traditional singer, who sings in religious and marriage functions and is a natural story teller. He has also been an archery champion and is never shy to show you his self-made bows. Learn this skill and try your hands-on with bow and arrow, the Ladakhi style.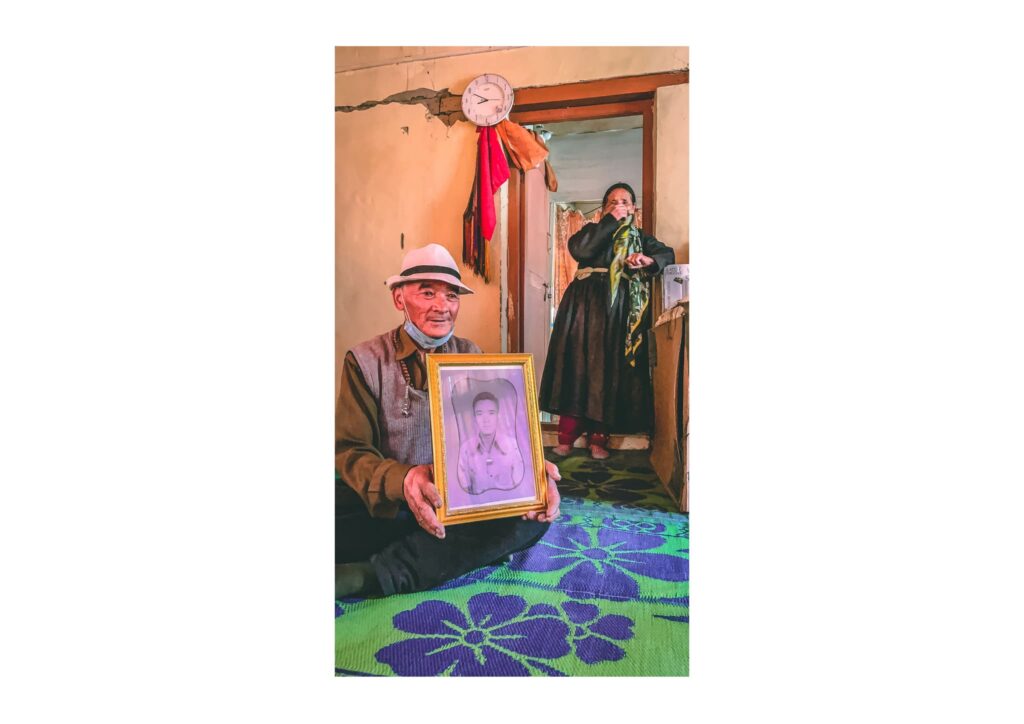 Hear stories from the other host- about his days in the battlefield. How he served in the Indian Army, how the presence of the armed forces has changed the landscape of Ladakh, how it has helped in development. Spend time with the Ama and she will show you most authentic handicrafts made out of purest Pashmina and wool. She makes them by herself, at home. You can buy these small handicraft items from her, or even try a hand-on with making the them.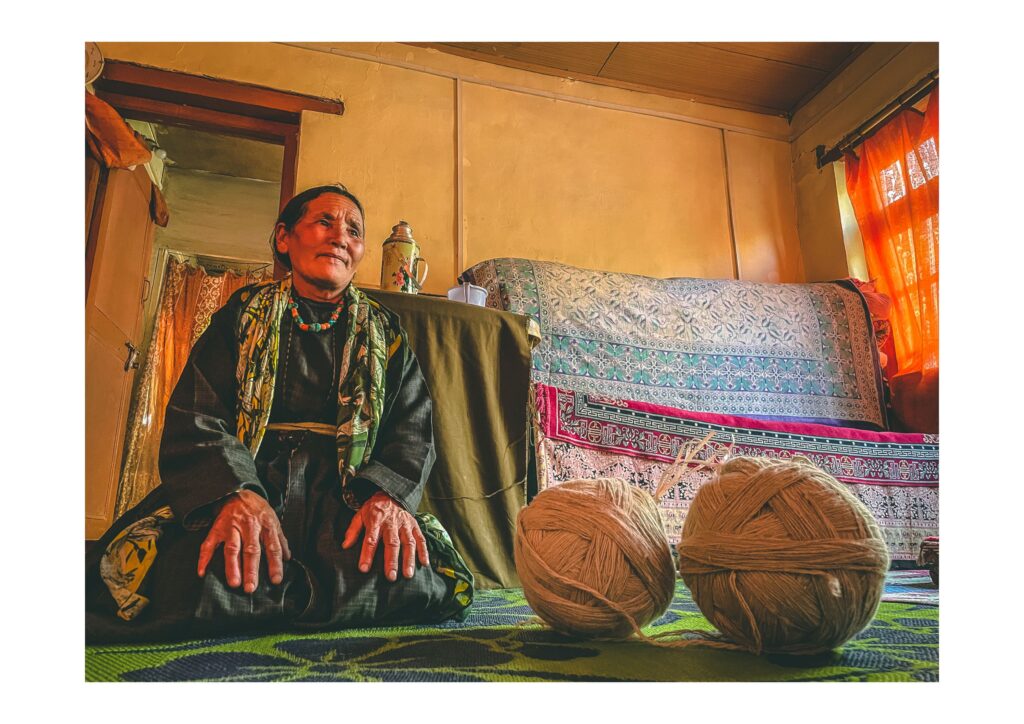 Alchi – Momos & tea near heritage site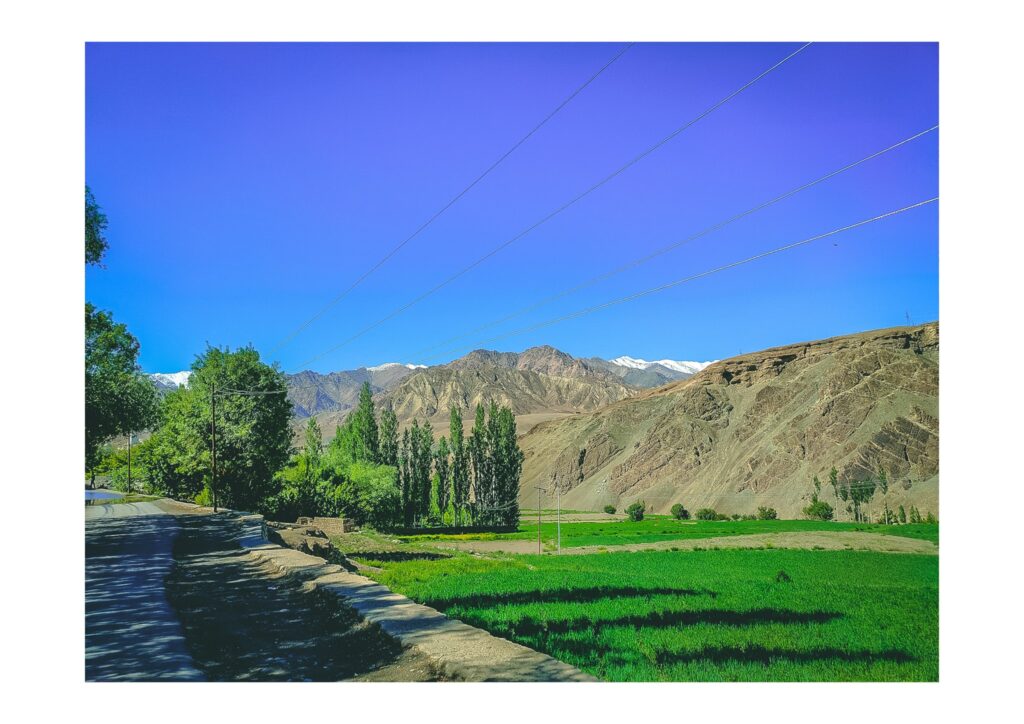 On the National Highway – 1 when you are heading to visit iconic places of Ladakh such as Moodland & Lamayuru Monastery, you will come across a cluster of villages where communities have their own rules. Alchi Village, where local women are not allowed to step out of their homes without wearing their traditional Goncha.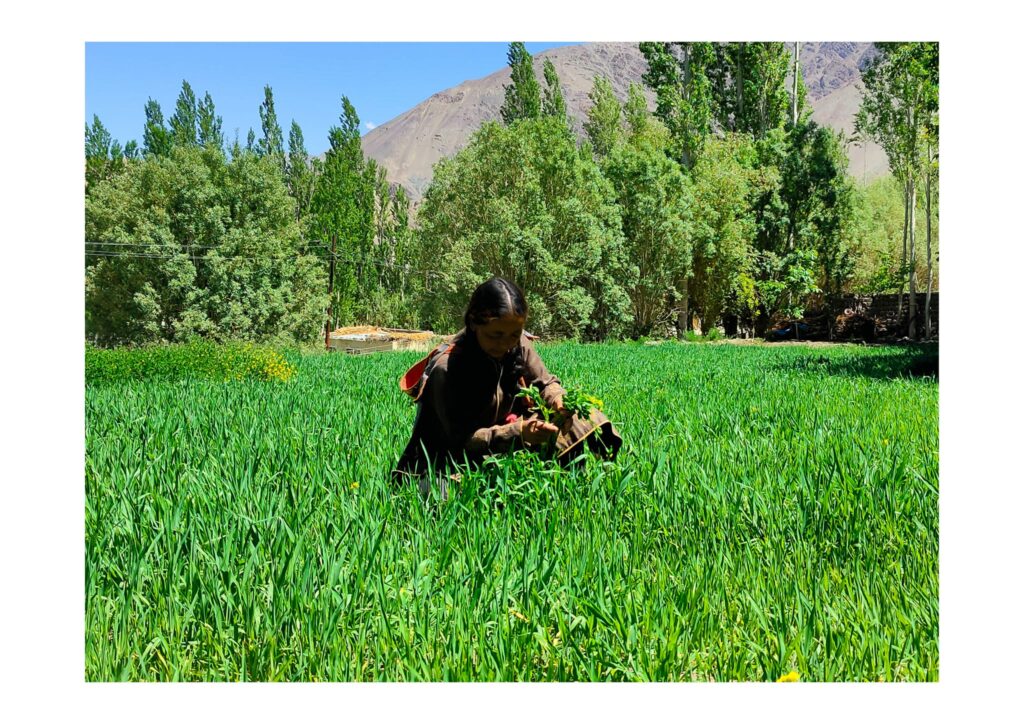 Located just 60 kms from Leh, Alchi is a place like no other in Ladakh. Along with it sown rules, it also has its own charm. Mountains with greenery provide a stark contrast to the brown mountains that Ladakh is famous for. You start early and stop in Alchi for breakfast in one of the homestays, feasting on organic food grown in the farms around the place.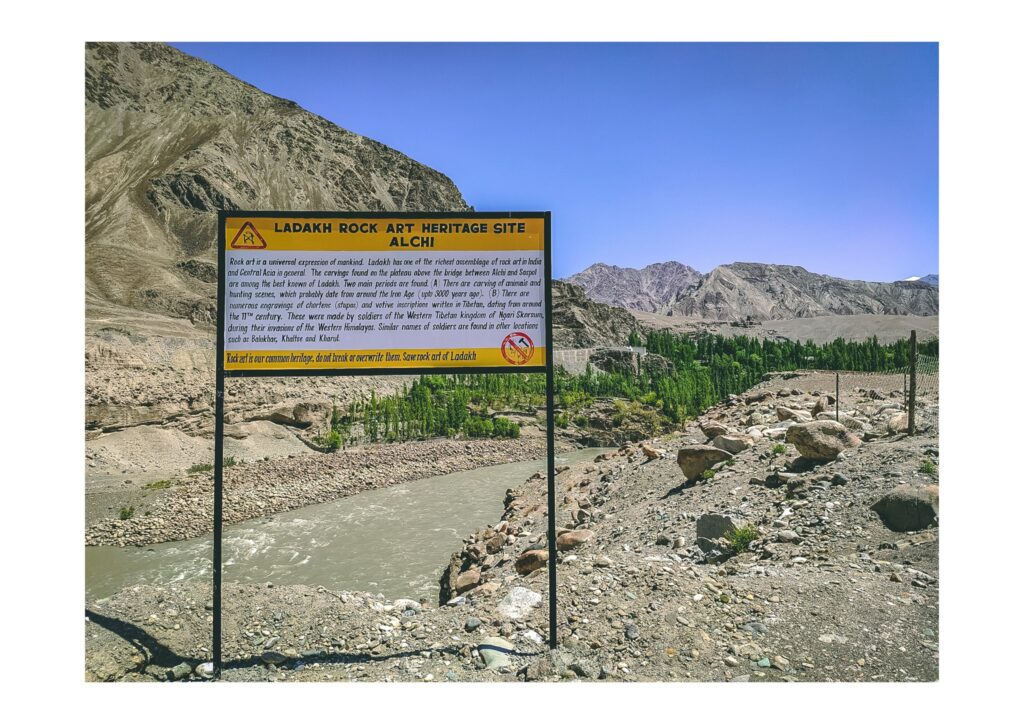 Alchi is also home to Ladakh Rock Art Heritage Site, where once can explore the ancient art forms and artifacts that are inscribed with time through drawings.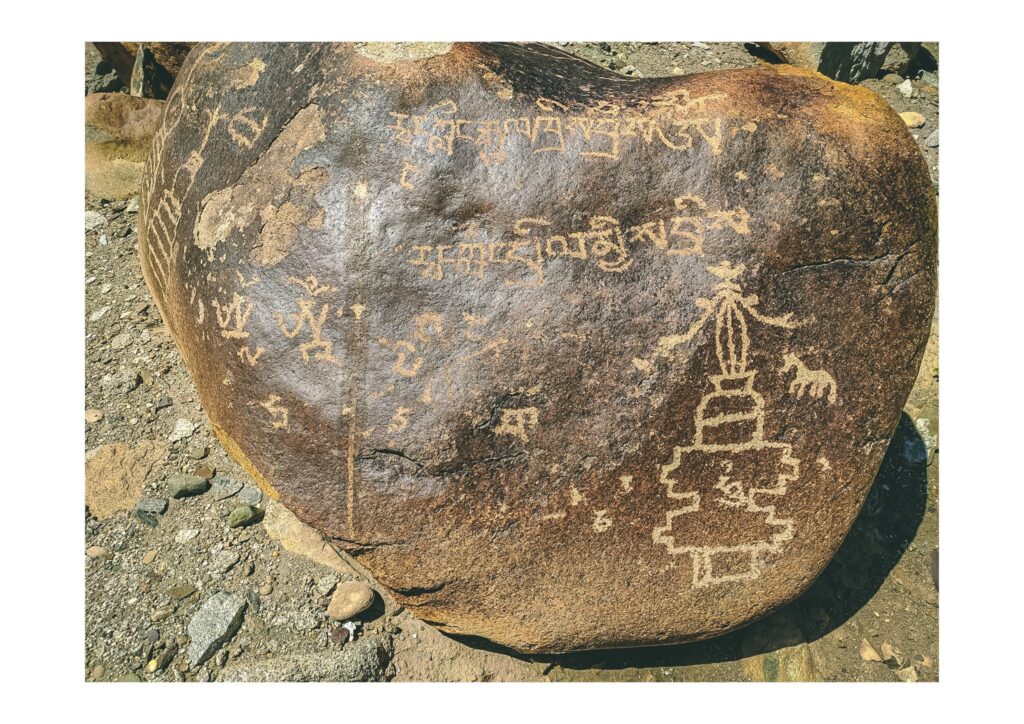 Sumur Village – Gateway to Siachen Valley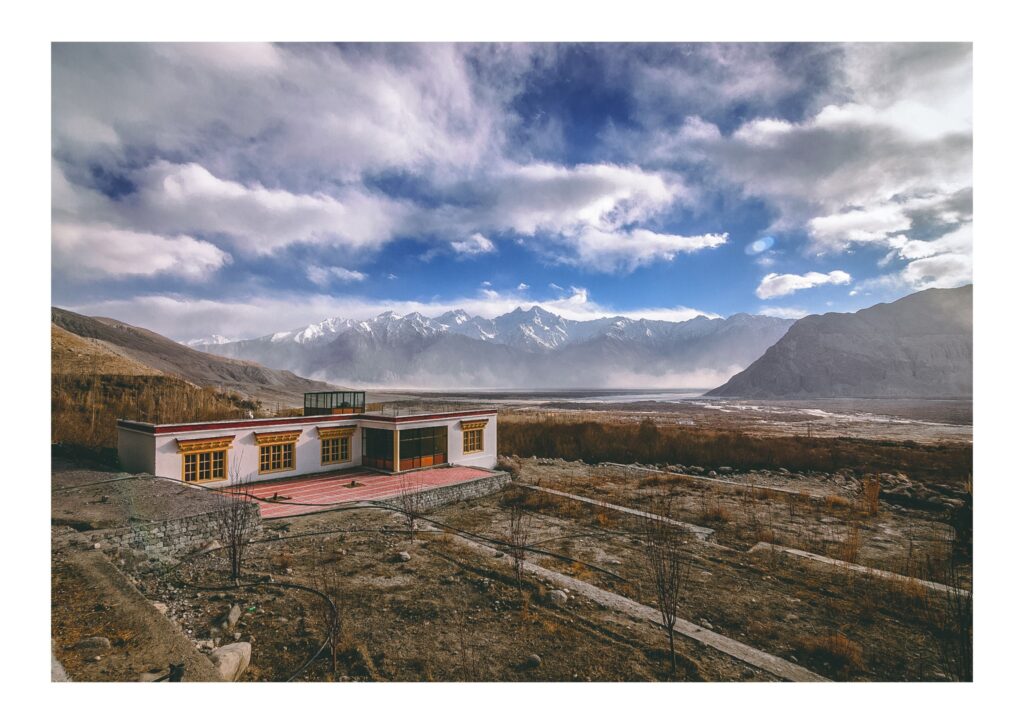 This suggestion is more of a destination than a stopover. Sumur is on the other side of Nubra serving as the entry point into the Siachen Valley. If you really want to travel offbeat, Siachen Valley is one such option. With multiple destinations to offer, including the last village before the Siachen Glacier – Warshi, the Mystical Yarma Gonbo, the Hidden Lake- Yarab Tso, Sumur is a perfect base camp/stop over for exploration into the valley.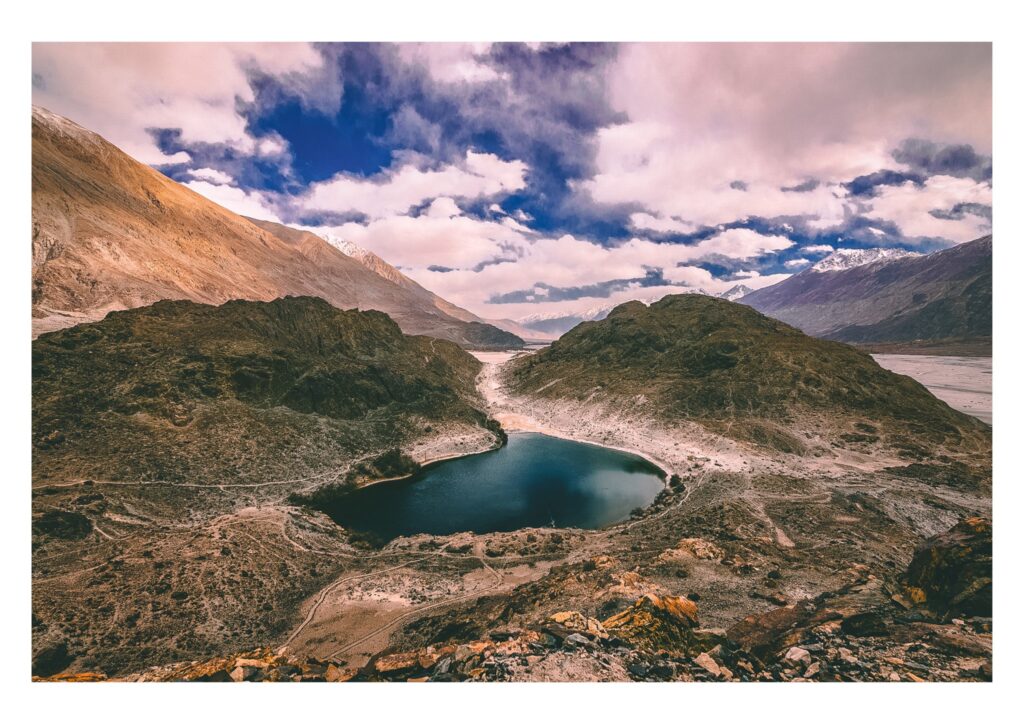 Not a lot of people know that Sumur was the home to Col Chewang Rinchen MVC who was the youngest ever recipient of the Maha Vir Chakra and was awarded again for his role in the 1962 war. Originally from Ladakh Scouts, the regiment has now converted his home (that is in Sumur) into a museum and have. A permanent posting from the Ladakh Scouts who looks after the museum. One walk through the museum and goosebumps follows through, while you relive history in time.
Since you are looking for offbeat destinations, Sumur is a perfect destination. Away from the crowds of Hunder, Sumur also offers beautiful Sand dunes with the Karakoram Range in the backdrop for the cold desert experience that we all know of.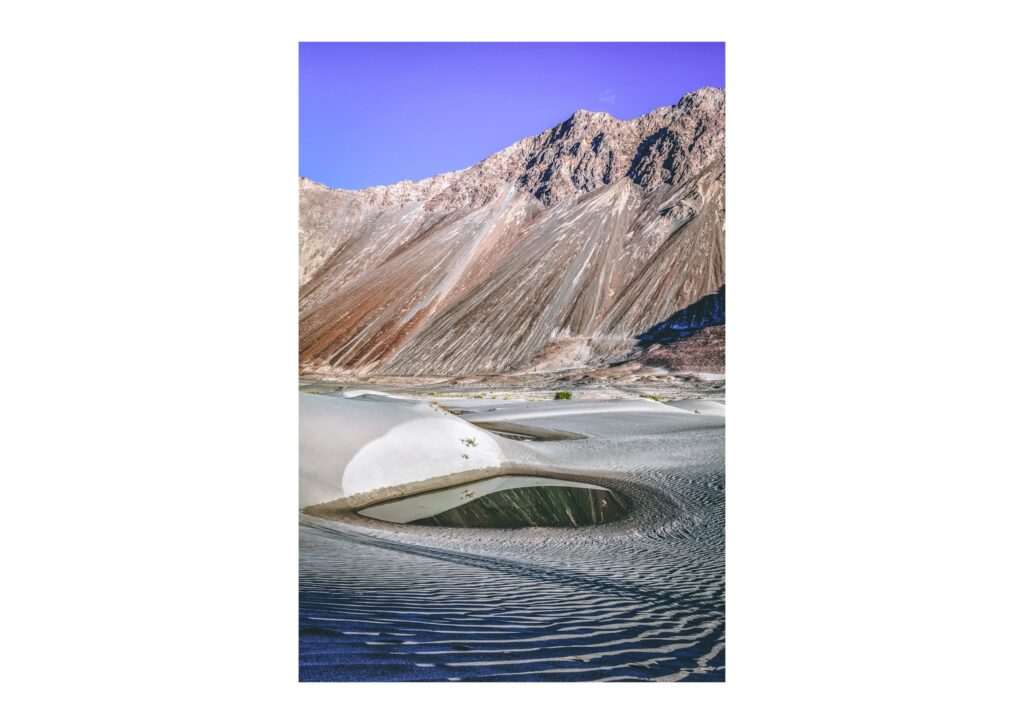 Plan your trip to Ladakh now and you know where to stop on the way!