Conversation with Ladakhi Councillor on Bringing Progress and Pride to the Remotest Villages
When a local community participates in the decision-making, it paves the way for a comprehensive solution for local development. But while it's often seen as an ideal approach, it is neither a common development practice, nor it is the first choice of our leaders. The lack of cohesion, knowledge, and developmental experience in the communities introduces the risk of conflict and results in the introduction of untested ideas that could eventually be detrimental to all the stakeholders. Hence, it becomes crucial to have a medium through whom the right information is shared with the communities, and their opinions sought and heard as well. In rural India, councillors of the village play this rather crucial role. The efficacy of these councillors lies in how deeply rooted they are in the villages, and how passionately they represent their region on political platforms.
This is the pathbreaking story of Councillor Sonam Nurboo, who hails from the remote village of Sumda Chenmo in Ladakh. From working as a helper in a trekking company to becoming a councillor of 13 villages, Nurboo has been through the paces, and over the years, transformed himself into a true enabler for his region.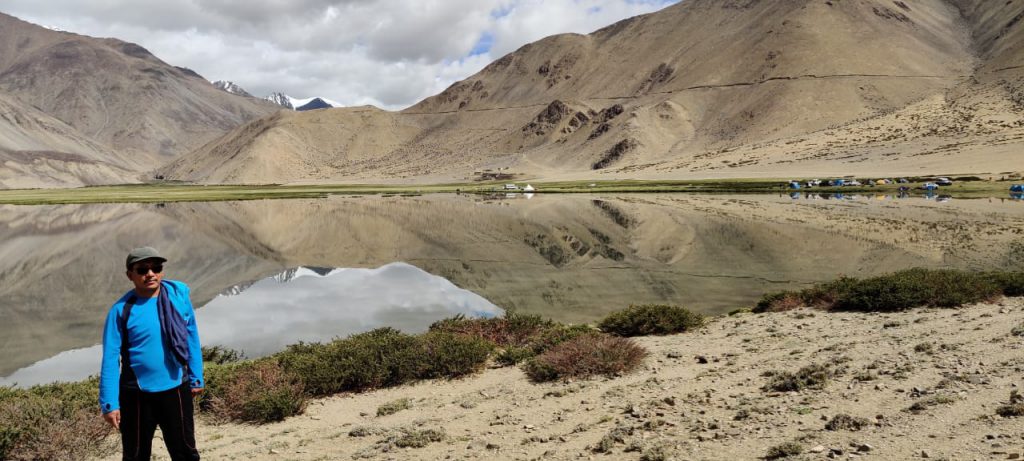 Sparking Change
Like many other young men in Ladakh, Nurboo's career started when he moved to Leh from his village to work in a trekking company as a helper on expeditions. But soon his management skills were noted by the director of the company, and he was promoted. Nurboo took charge as the store manager of the largest adventure company in the region. Though he was now working in the urban centre of Leh, he never lost connection with his village, and when the election for the post of the village head, or sarpanch, was announced, he heard about it too. As Nurboo was the only one among his peers from Sumda Chenmo who had a substantial exposure to the world outside, and had a good grasp of the local dynamics as well, he became a strong candidate for this post.
Nurboo recognised the urgency of bringing development to his village, which was deprived of basic infrastructure, such as electricity and road connectivity. He also realised the power of strong political will, and how it could speed things up and help the community. So, he took this opportunity to mobilise change, and assumed office as the village head of SumdaChenmo. Shortly after his tenure ended, he was elected as the councillor of 13 villages across the Markha region. Throughout his political career, as sarpanch and later, as councillor, Nurboo has helped electrify his own village and others nearby using solar microgrids, improved road networks, and created avenues for the overall development of the area.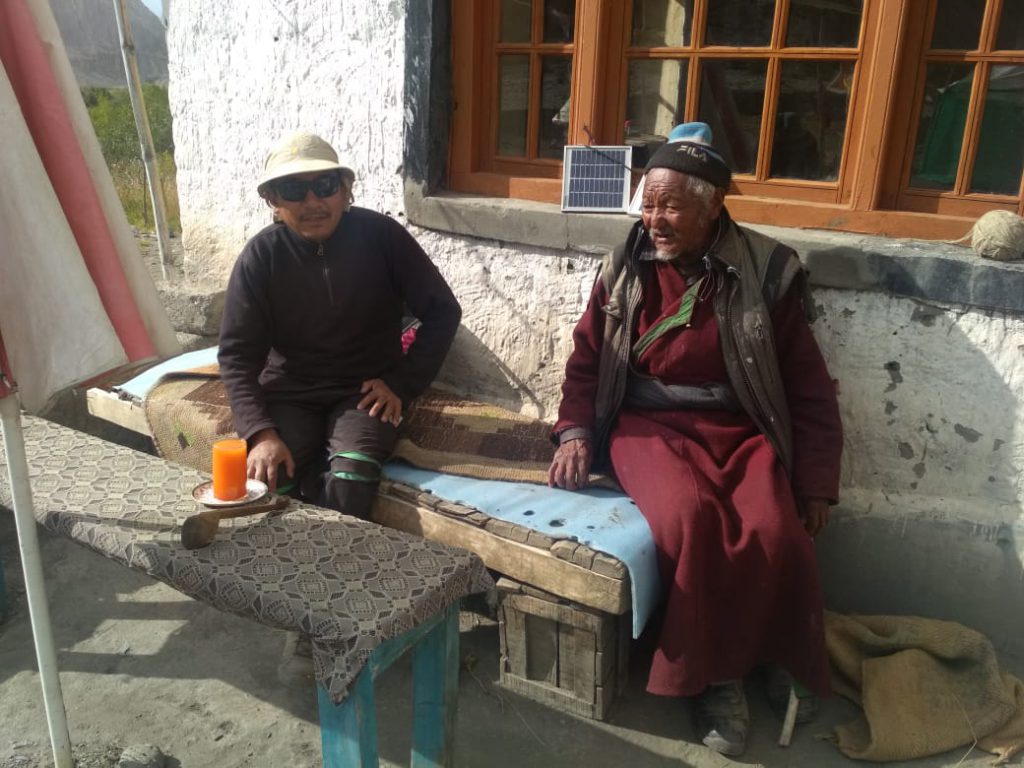 Friend, Guide & Referee!
Today, when he's asked how politics is helping him realise some of his dreams for his land and people, Nurboo says, "It is very important to be connected to the central or state government, or any party that is in majority if you really wish for the development of your community. Villagers, especially those in remote locations, are always struggling with issues that seem minor, and hence, are often overlooked. Being in the system, in politics, can make it easier to resolve them quickly."And when quizzed on how his political commitments affect his personal life, he adds, "I do not get much time to spend with my family and parents. I am always on the field and that's my responsibility."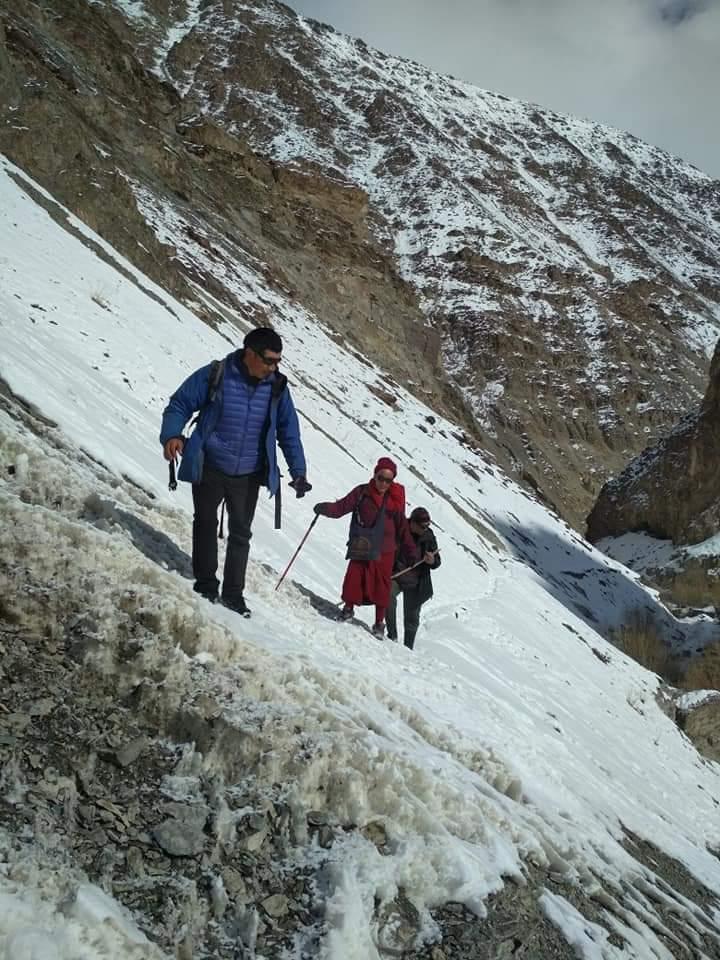 Of all his responsibilities though, his role as an arbitrator is perhaps the most significant. Often, while discussing developmental work with the villagers, differences of opinion arise between individuals or groups. In such circumstances, the councillor has to broker peace between the concerned parties. "It is important to always maintain a balance so that the local conflicts are resolved, and everyone is on board with the decision," says Nurboo. In fact, such is the value of his conflict-resolution skills that locals share all the village-level disputes with him. Whenever he is visiting a village, he knows he must spare a couple of hours to settle disagreements. He says, "Sometimes, I just hear the locals out and the conflict is resolved on its own. All that communities need at times is an assurance that they have someone to share their issues with." To cater to such expectations, Nurboo has to travel intensively, often trekking to distant villages to stay in touch with the locals on a regular basis. There are even occasions when a problem that could be resolved in a couple of minutes over the phone takes a day instead, as Nurboo has to drive all the way to the village to deal with it in person.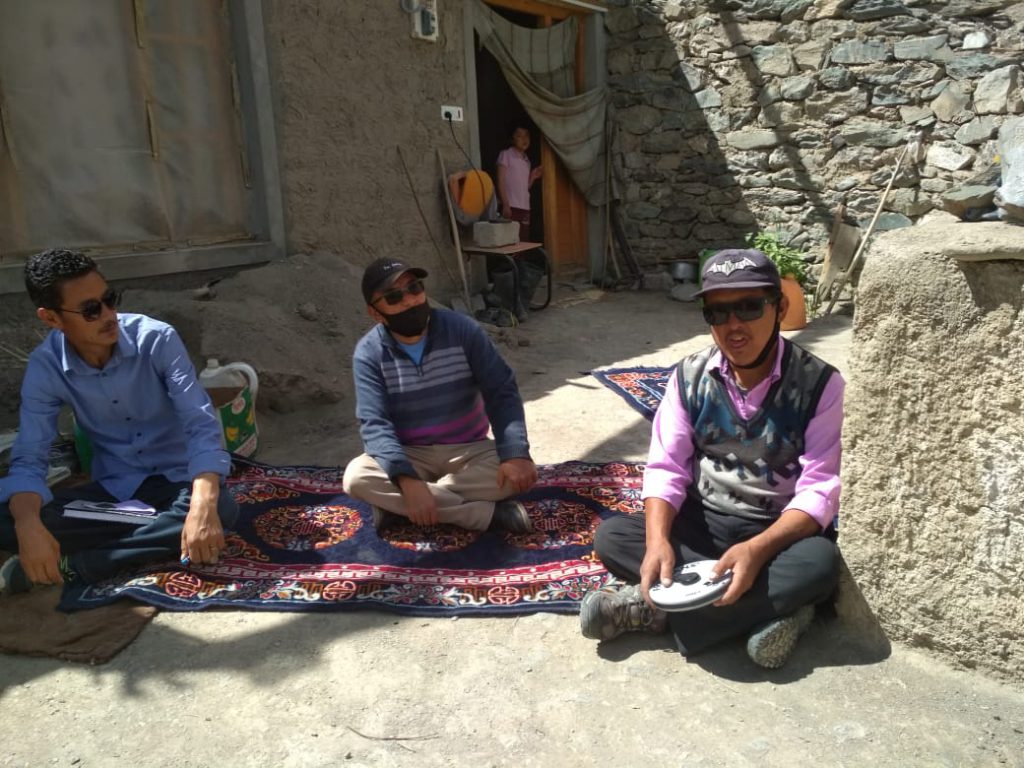 In keeping with the long-term developmental goals of Ladakh, Nurboo says the region is currently focusing on education and communication for all the villages located in remote areas. He says, "Education has to be the highest priority for us. This means the government schools of the region have to be of a good standard. It is also important to have a university in Leh to strengthen the local education system."
Tourism Reimagined
While Nurboo agrees that Ladakh has developed because of tourism in the past two decades, he says it should not be the only focus going forward. Over the last few years, the communities have been selling their land and building hotels. They are leaving their villages and arriving in Lehin search of jobs in tourism. Almost every family in Ladakh has been benefitting from tourism in some way.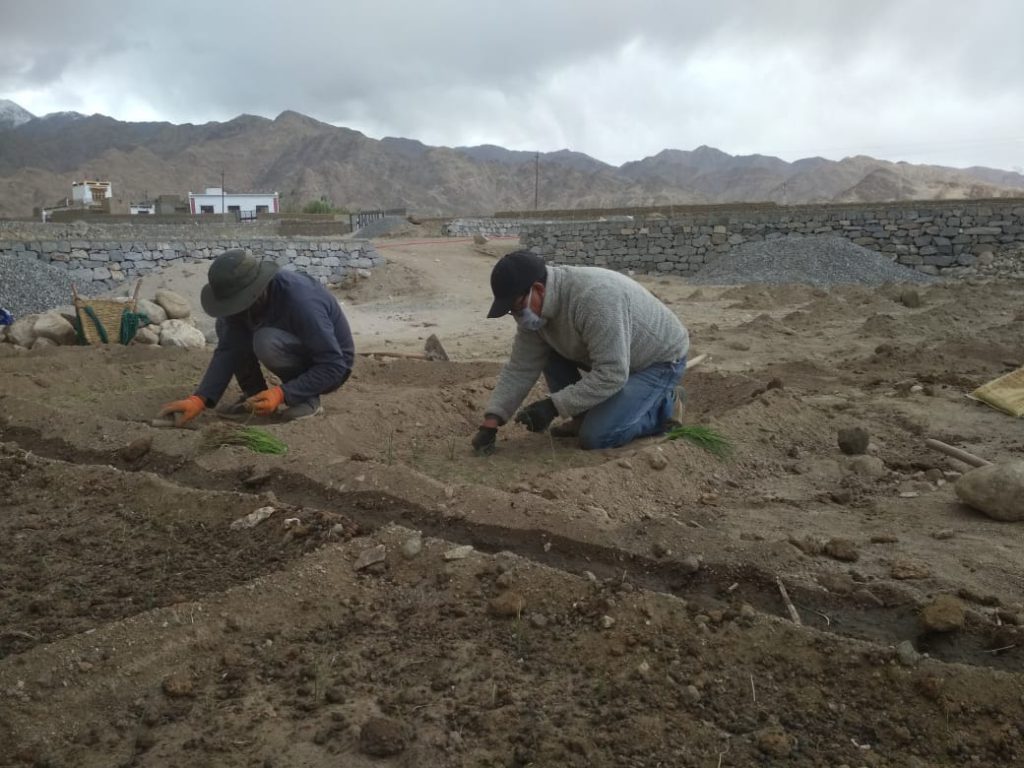 But change is afoot (or should be), says Nurboo, "The pandemic has made all of us realise that tourism cannot be our main focus in Ladakh. Our permanent source of income should come from agriculture. So we should focus on raising awareness on preserving agricultural lands, practicing livestock farming, and developing new agricultural techniques."Communities have severely been hit due to the complete disruption of tourism in the region because he feels they did not learn any new skills or practice old ones that could provide an alternative income. Only those who have agricultural land survived this economic crisis.
Nurboo believes Ladakhis can earn again from tourism, only if they preserve their traditional practices in the villages. The local produce, food, attire, language, lifestyle, history, built-heritage, and even the way people look, set Ladakh apart from the rest of the subcontinent. It is this uniqueness that homestay owners in the region represent and celebrate, as they offer the most authentic experiences to travellers from across the globe. Additionally, Nurboo reminds us, Ladakh is the only place where every meal is organic as it is a part of the sustainable local lifestyle.
"In Ladakh, the cultural roots of the communities run deep, and they make the effort to preserve it. The sense of community is very strong too. If there is a marriage ceremony in any house, all the families in the village come together to share the responsibilities and ensure that the ceremony takes place seamlessly. The bride or groom's family has to just arrange for the supplies, and all the villagers come together to cook for 500 to 600 guests and decorate the village. That's the beauty of our land," says Nurboo.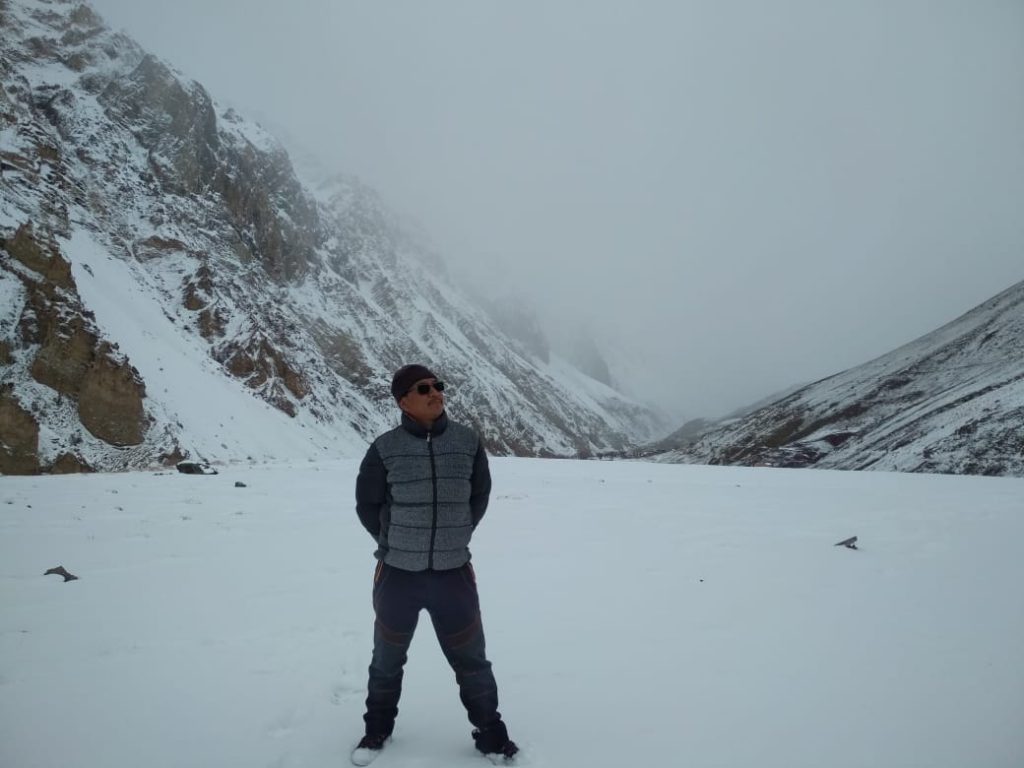 A young boy who moved to Lehonce in search of a job from his remote village of Sumda Chun now nurtures a dream to develop all the remote villages of Ladakh. He says, "The thought of having the same level of basic facilities in a small village and in a big town inspires me. It is my dream to make it happen by improving education, connectivity, and communication in remote villages."
What about his personal dreams? Nurboo smiles and politely says, "I wish to build a decent house for my family and give my daughters a good education." With this simple plan for his future and the people of Ladakh, Sonam Nurboo continues to work towards his dream and inspires many others along the way.