An hour's drive from Leh is located the magnificent golden statue of Buddha in the beautiful village of Likir situated at 3,651 m altitude. This village is also home to the last potter of Ladakh- Lamchung Tsepail, who is carrying forward the 1000-year-old legacy of clay pottery.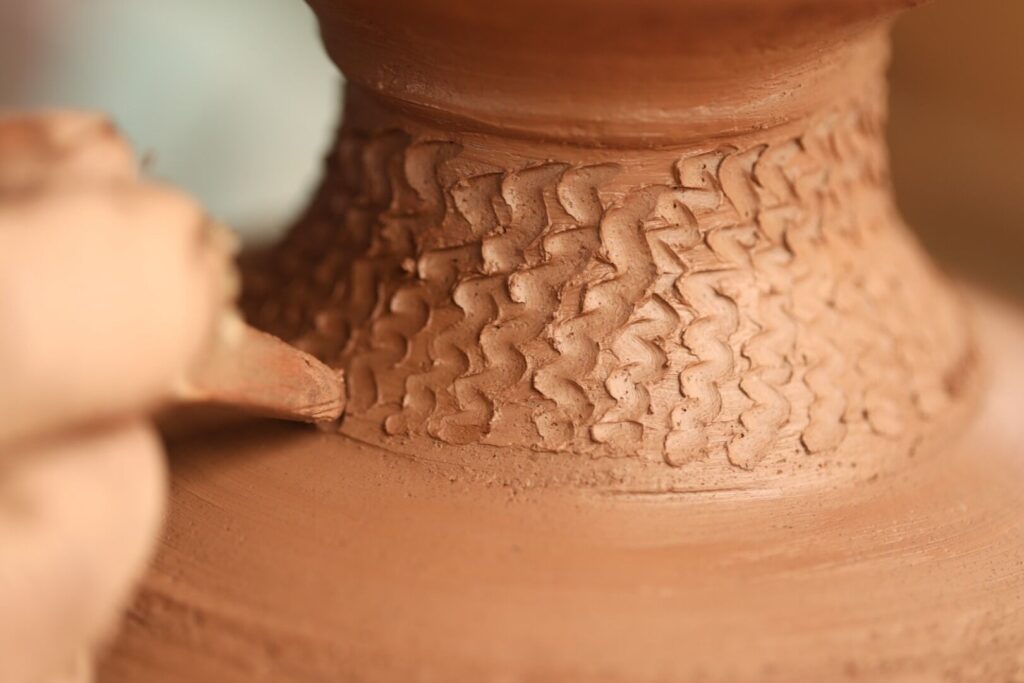 This hand-built art began in this region after the king of Ladakh asked the people of Village Likir, Nimmo Ronjuk, and Ney to design earthenware from Clay. These became a part of their daily lives as essential items and were used from teapots to storage vessels for grain. Designing earthenware was a shared responsibility where people would get together to prepare clay, shape pots, and used a traditional Kiln to bake them into shape. The art that existed in the region for at least 1000 years in three villages is now practiced by only Tsepail and his family.
Ayan Biswas, who has been staying in Likir for the past few months, brings us the story of Tsepail with a visual journey of his pottery-making skills captured from his lens. Let his photos take you there and tell the story of this ancient art that's lost in time!
About Lamchung Tsepail
Tsepail is now over 60 and started pottery at an age of 15 after his father passed as he had to sustain his family. He used to follow an elderly man of the village Meme Eshey Morup and learned the basics watching him work. Now Tsepail and his son Rigzin are keeping the tradition alive.
Tsepail is usually occupied with farming activities with his wife Sonam Dolma. He goes to his little workshop once he finishes taking care of farms.
What Tsepail makes?
His common design includes traditional Ladakhi Tea Pots called Tipril, incense burners that are bought mostly by the local village people, large vessels for grain storages.
A day in this last potter's life looks like this…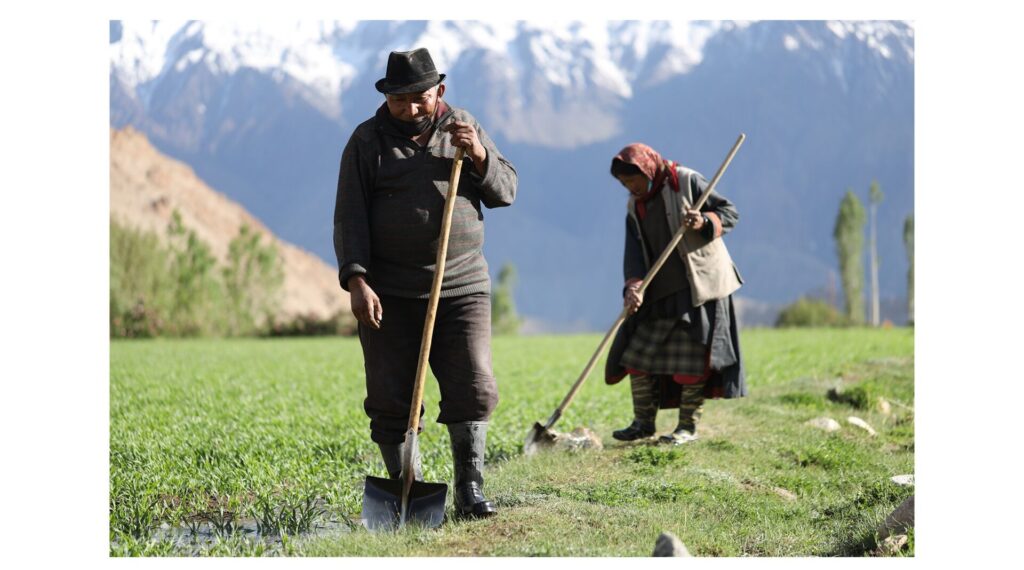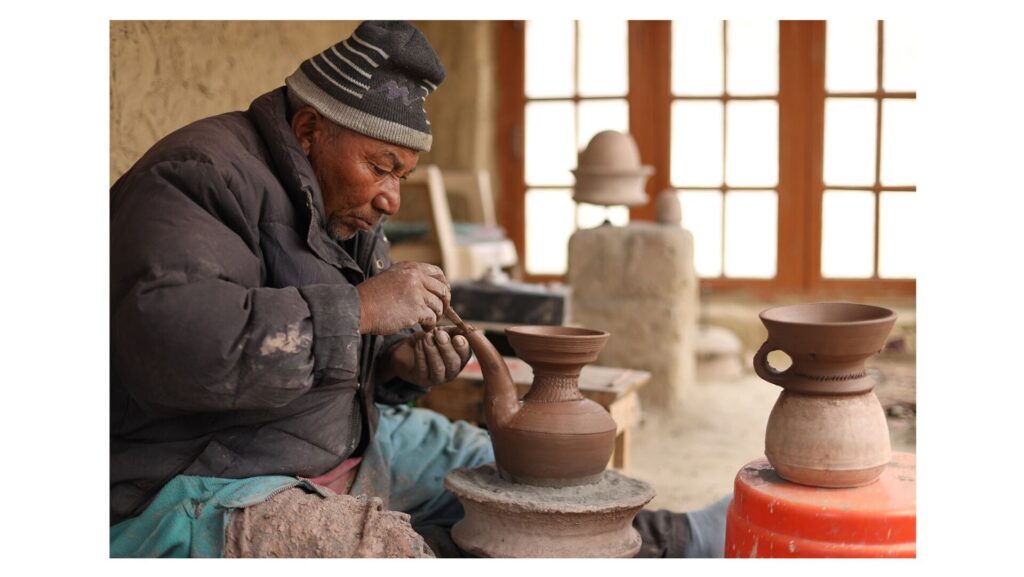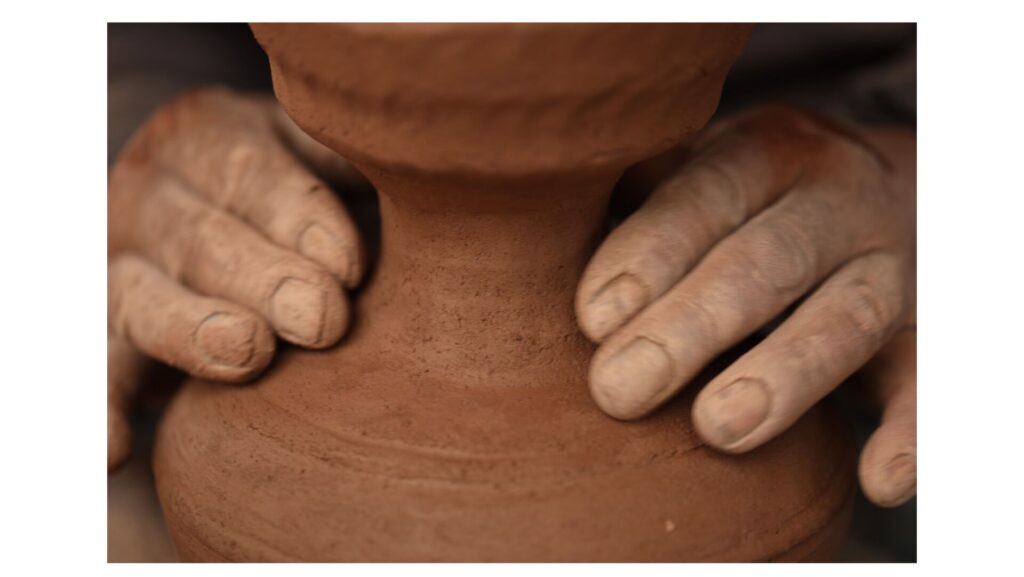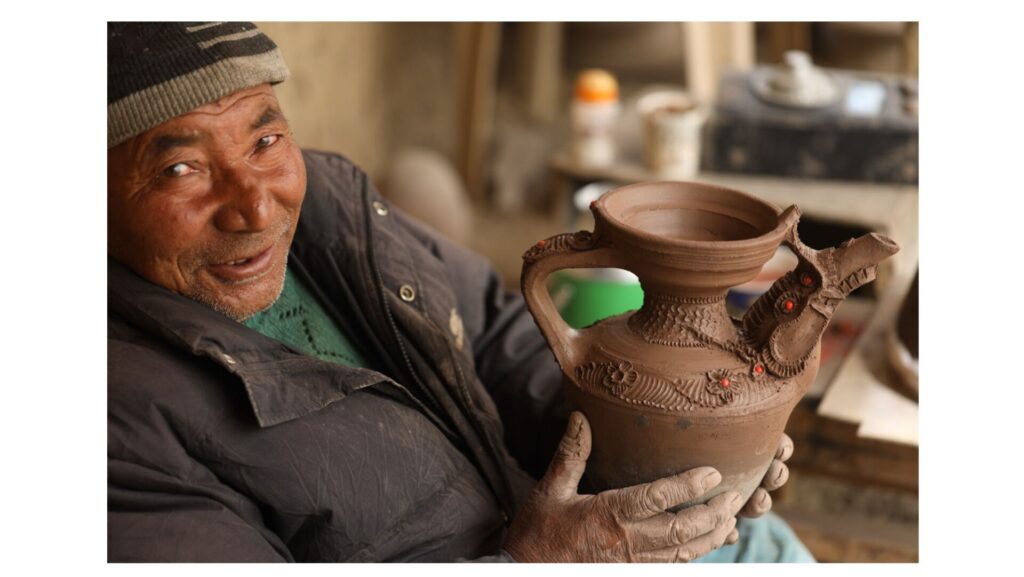 Ladakhi clay and handwheel
The main ingredients that go in making Ladakhi pots are the sand locally known as Rdza Sa and clay deposits that are collected from the mountains of Nimmo Rong Juk. The clay and fine sand collected from hills towards Alchi are mixed together. The tools of the trade are a paddle, an anvil, various sizes of oval stones, and a hand-turned wheel: a banding wheel of sorts.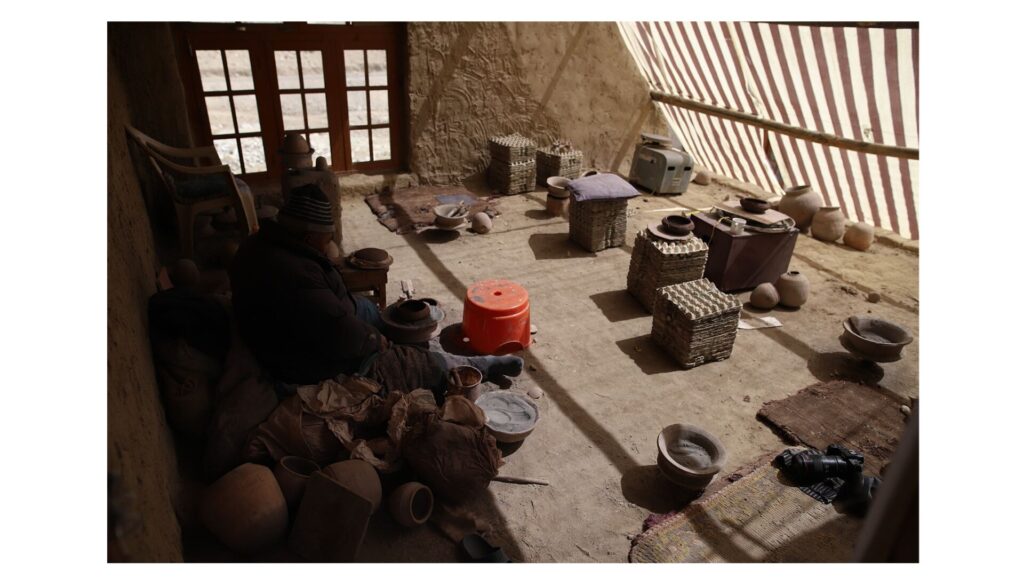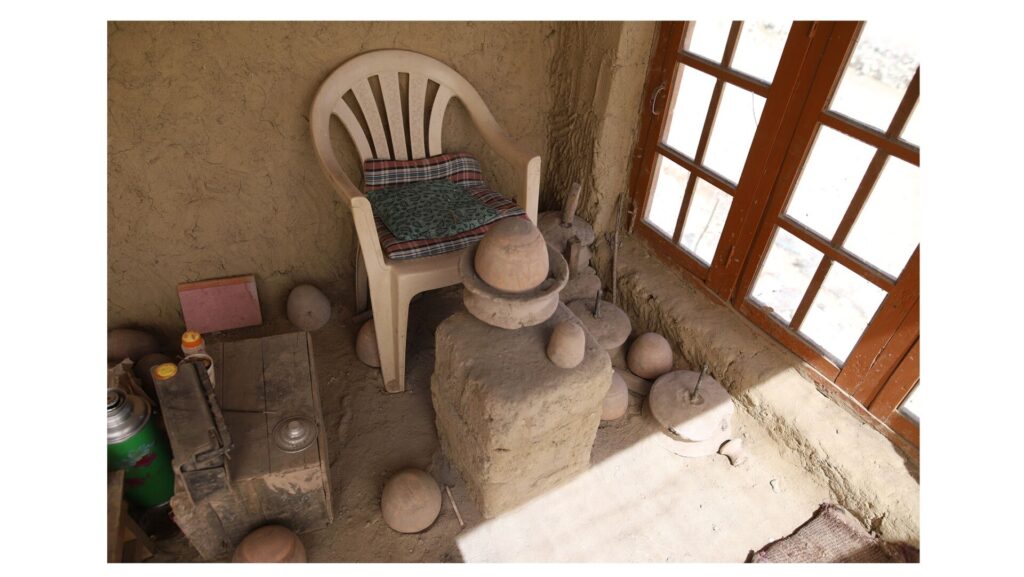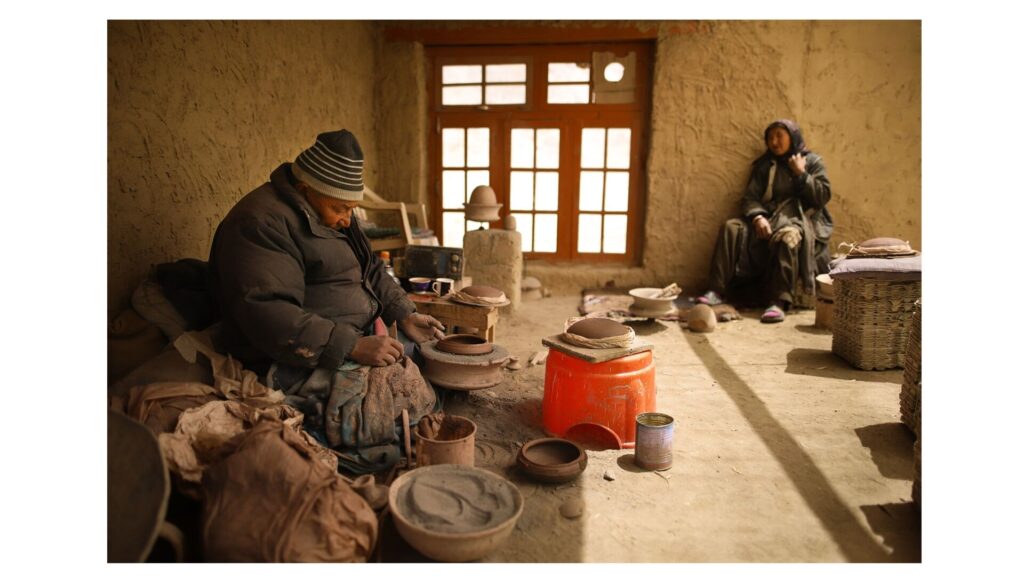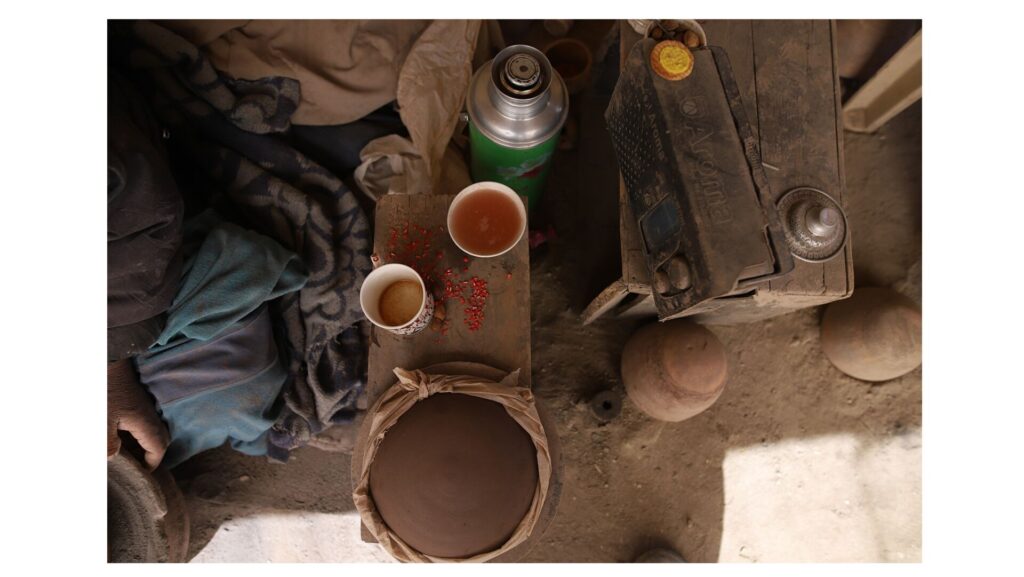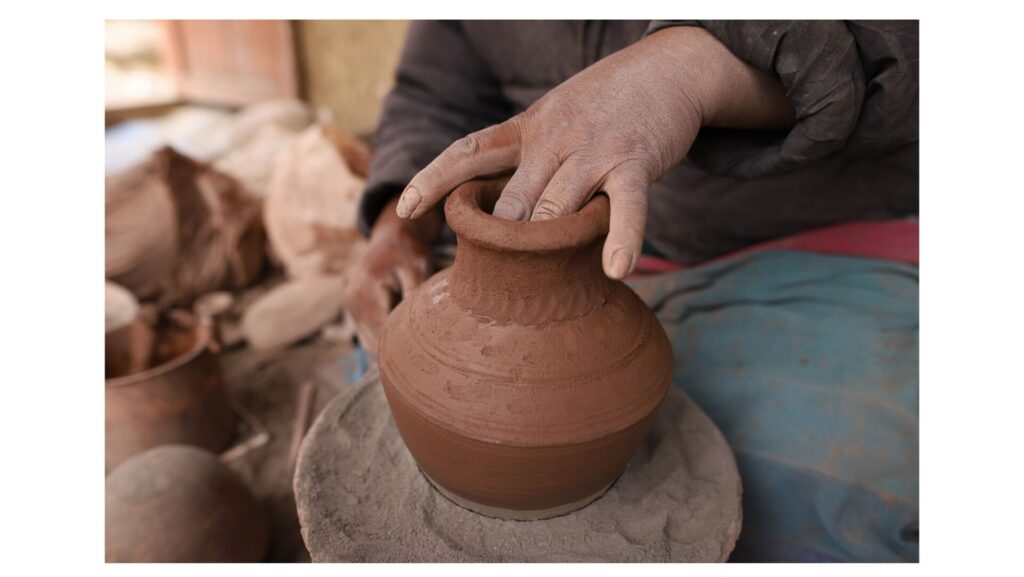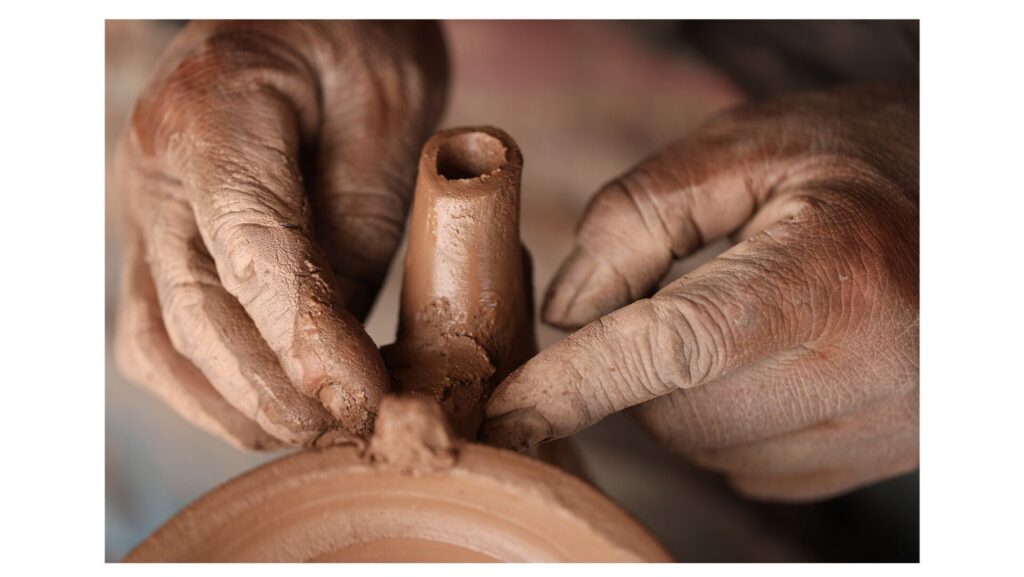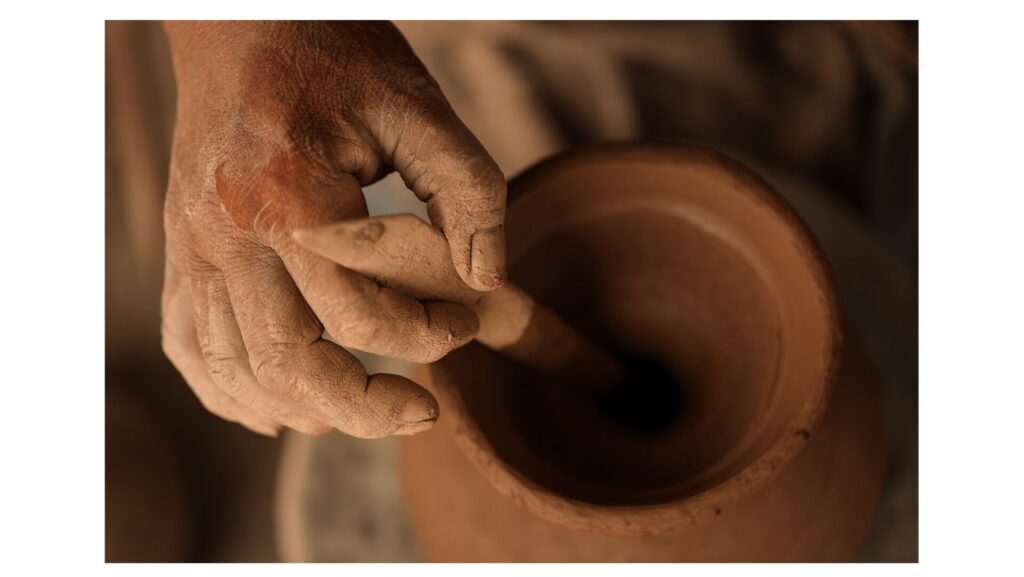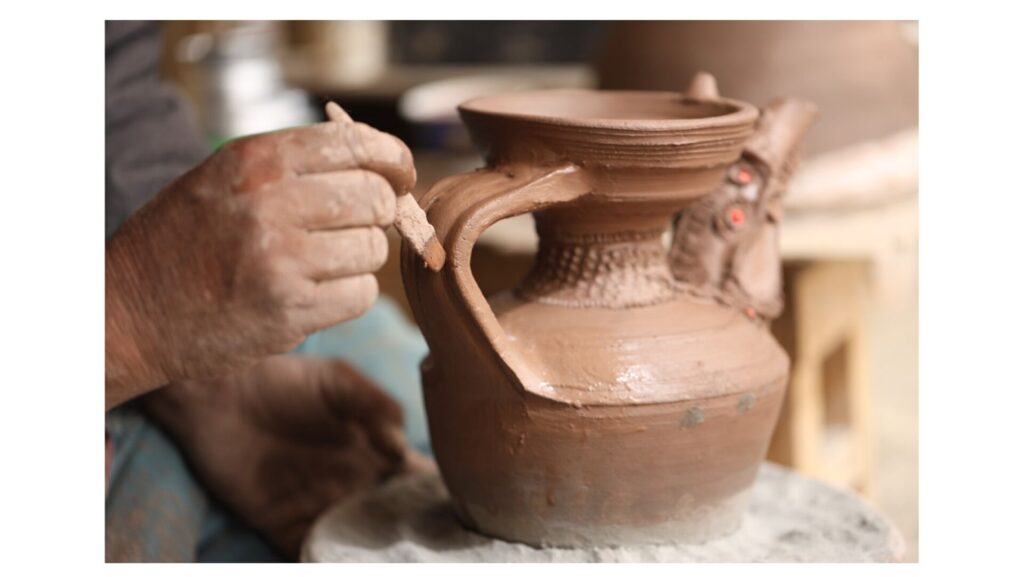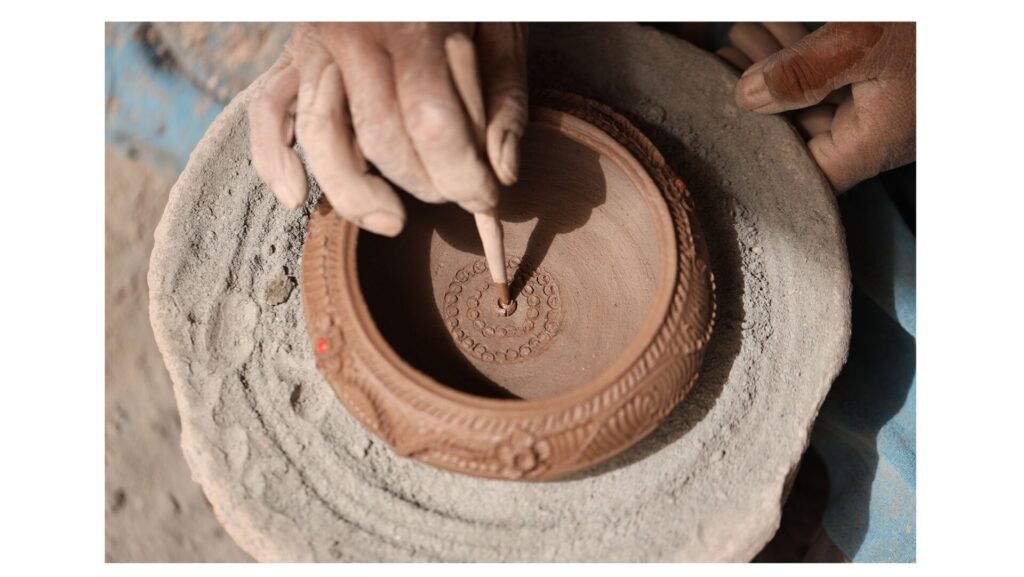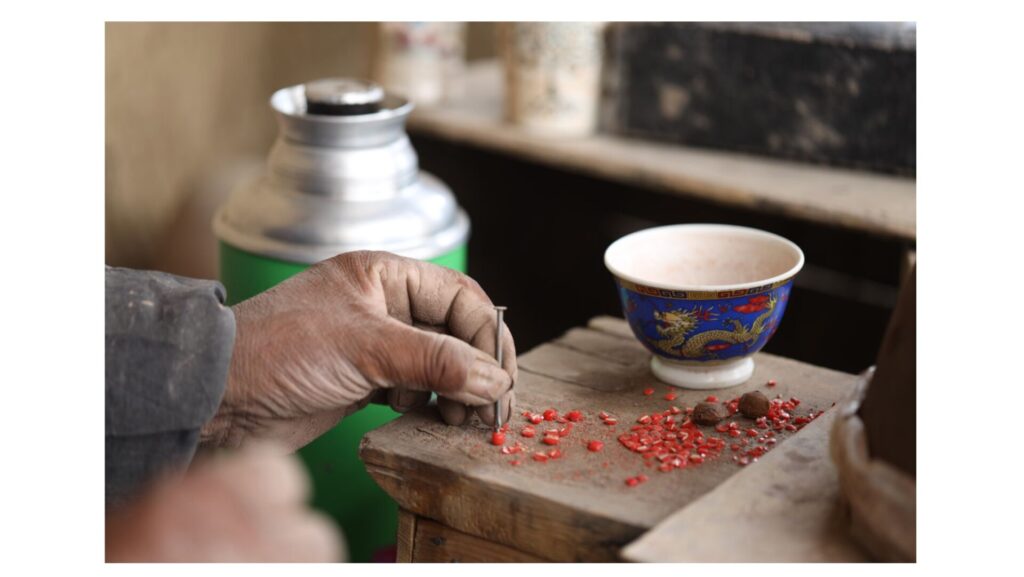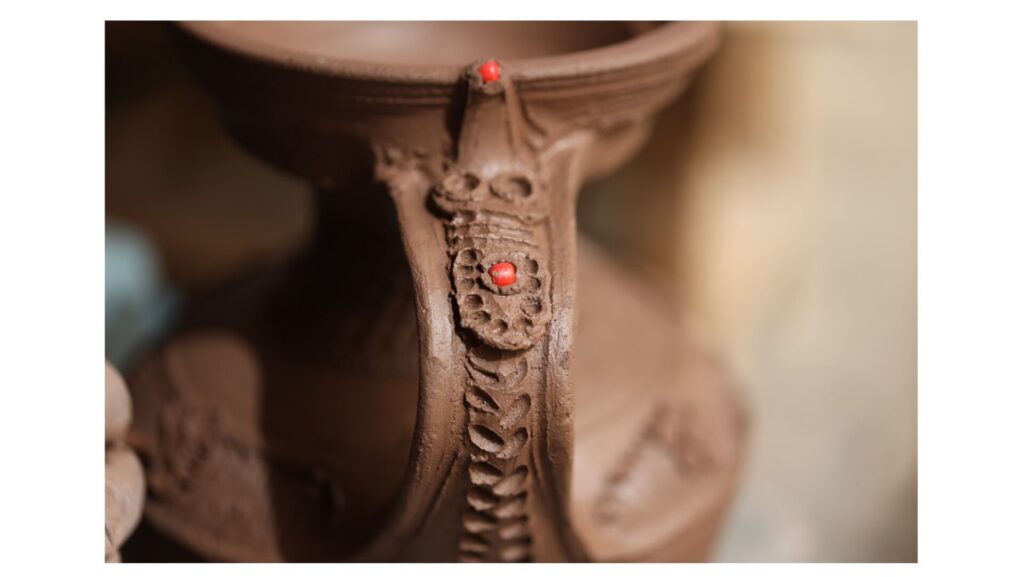 Traditional Kiln
The pots are fired in a cow dung igloo and it takes Tsepail 2-3 hrs to meticulously create the igloo-like structure that is then lit in the evening.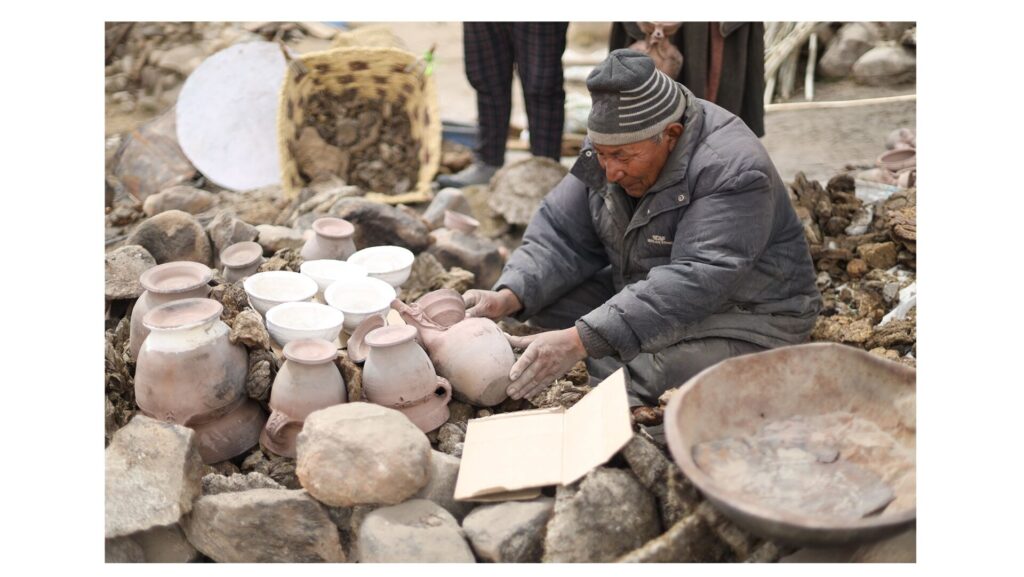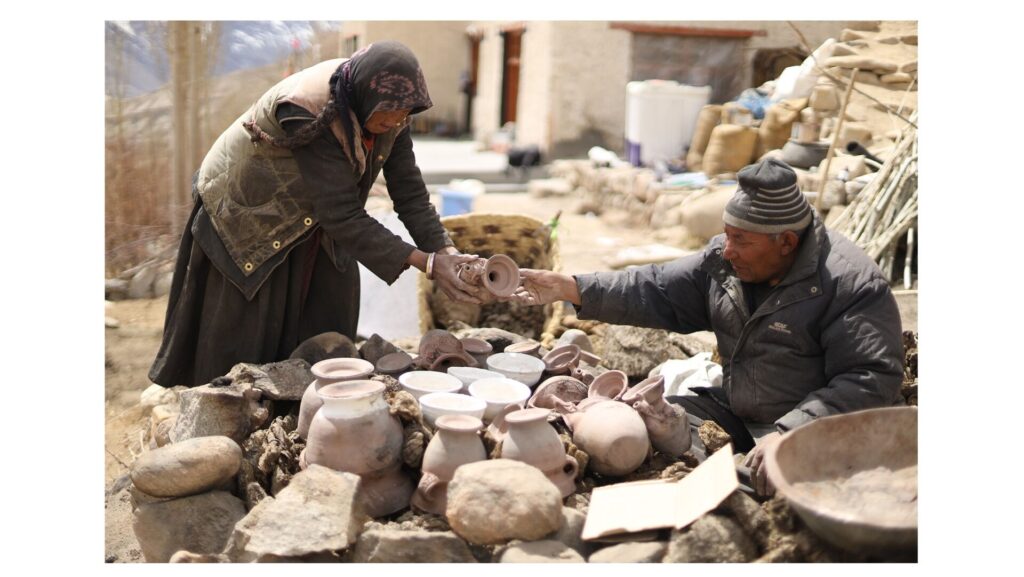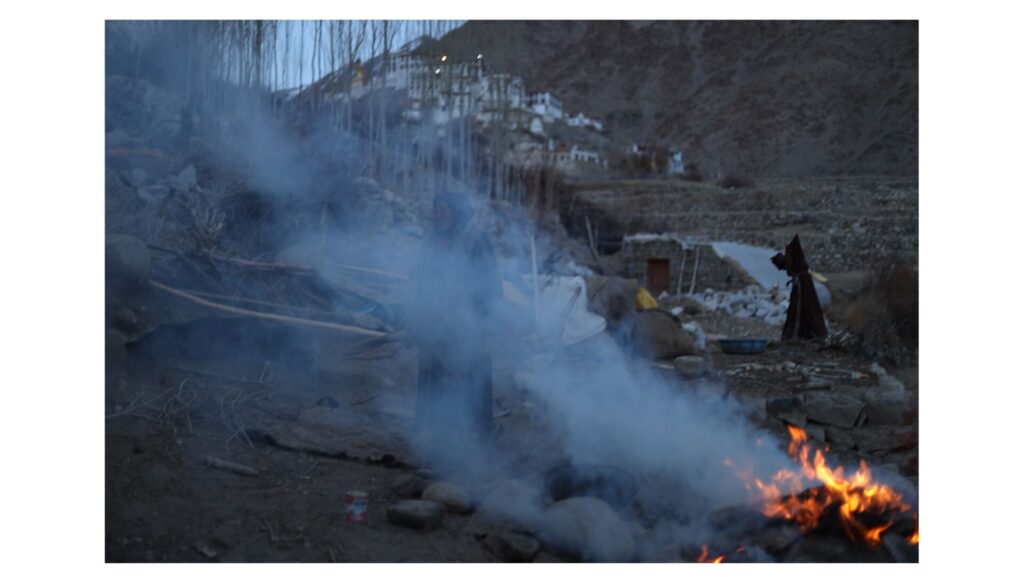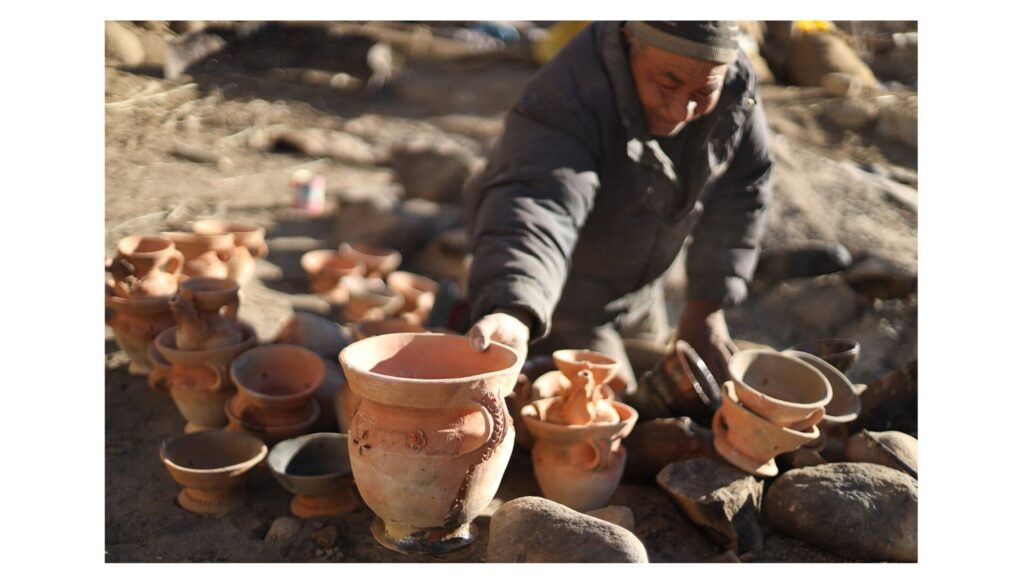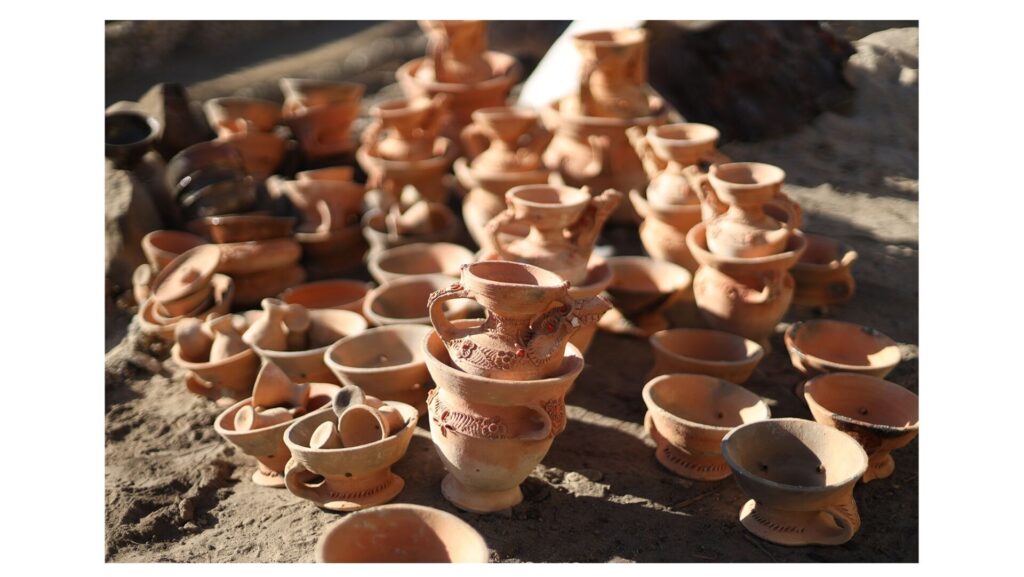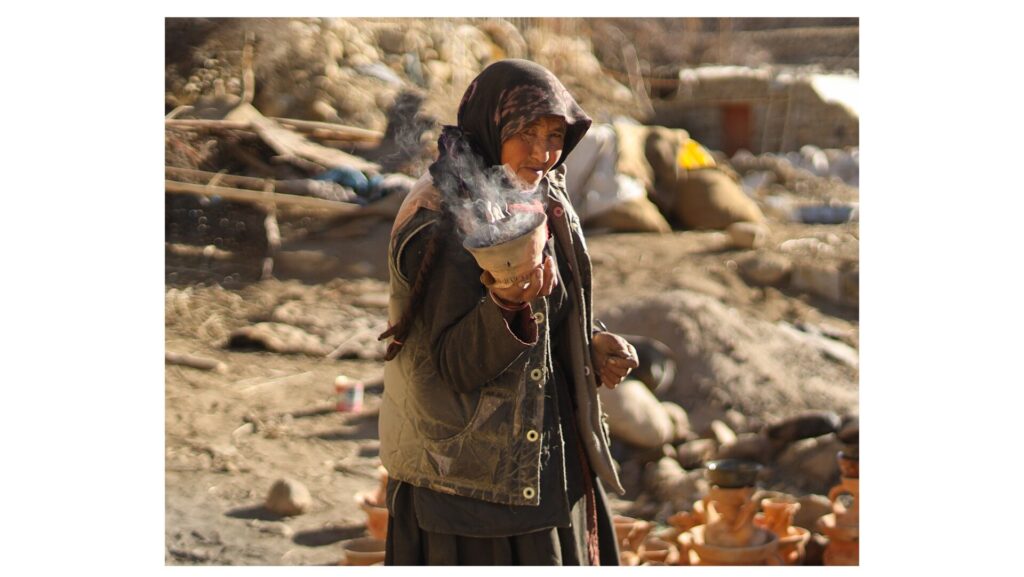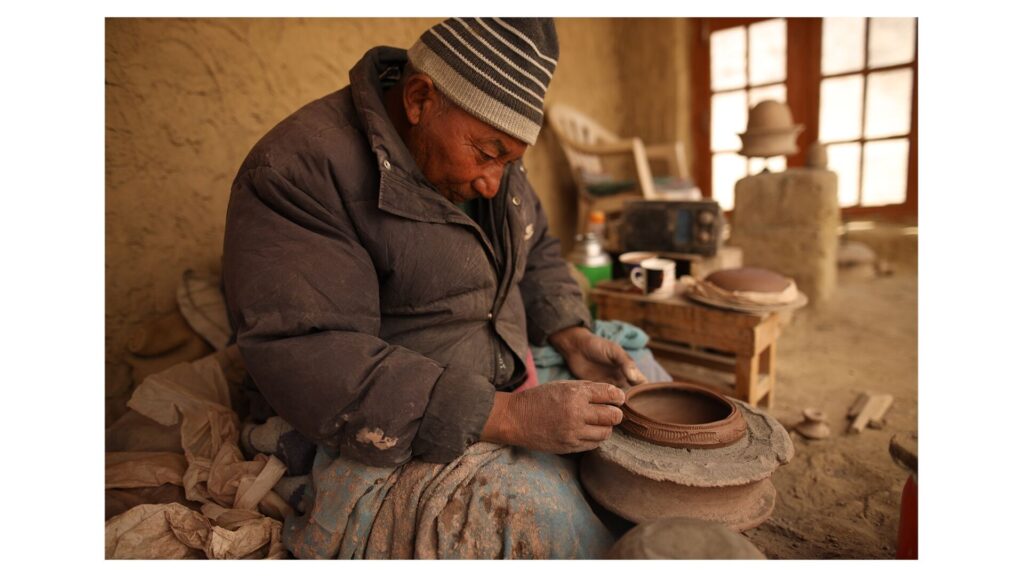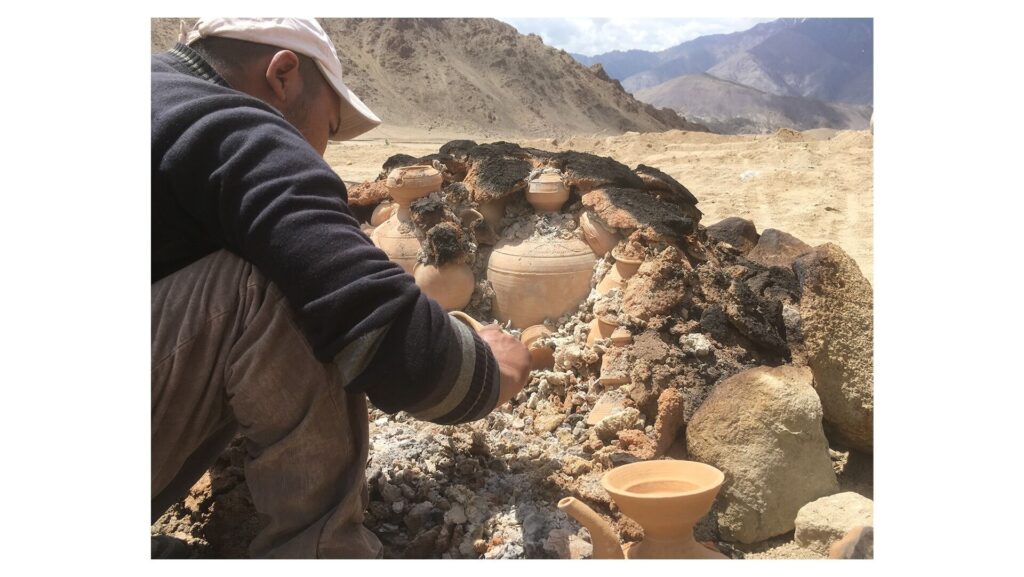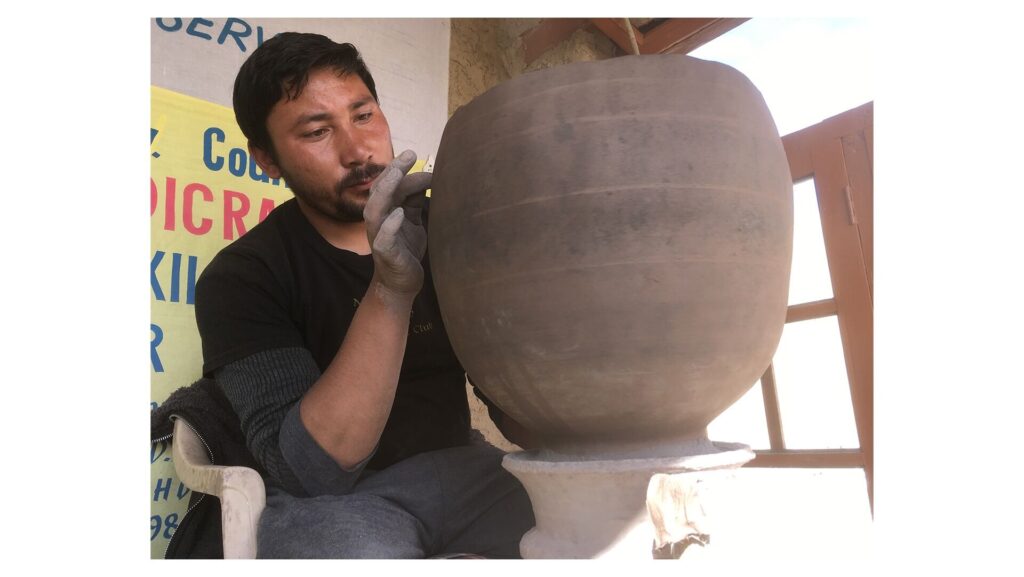 These days Lamchung does not need to move around much as he regularly gets large orders placed for these traditional items from hotels and other establishments coming up in Leh and all around Ladakh.
All Photo Credits: Ayan Biswas