The year 2020 was poised to be a defining year in travel. Over 1.4 billion people took a vacation in 2019, contributing to over 10% of the world's GDP in terms of finances and employment. But blindsided by the Covid-19 pandemic, the world of travel came to a complete standstill by March 2020, of course, and several travelers had to postpone their plans indefinitely.
Today, travel is widely acknowledged as a transformational force — one that can touch lives in every corner of the globe. With a growing focus on community building and sustainable travel, several communities have been positively impacted by travelers visiting their neighborhood and cherishing their culture. This, in turn, has created more dignified livelihoods for local communities. But often, ecotourism, community-based, or sustainable tourism initiatives face strong headwinds that prevent them from tapping the huge potential of the market, forced as they are to compete with scores of large companies to grab more market share. At Mountain Homestays, we saw the pause in travel in 2020 as an opportunity to engage with such community-friendly initiatives and to use our expertise and knowledge to bring them all under one umbrella to harness our collective strength. Our aim is to create a dedicated platform for community-led tourism or ecotourism initiatives to showcase their unique and authentic offerings all over the globe. A platform where stories of sustainability leaders, communities, cultures, and innovative initiatives can be shared widely. So this year, bridging the gap between travelers and our new valuable partners, we finally took a concrete step towards mainstreaming sustainable tourism practices – and started building our very own global Mountain Homestays family!
Often, Ecotourism/community-based/sustainable tourism initiatives are faced with a lot of headwinds in tapping the huge potential of the market as they often get lost in the middle of the scores of big companies pouncing to grab a pie of the huge market. To make it easy for such impact initiatives, we at Mountain Homestays got engaged with such community leaders across borders to bring them under one umbrella. We at Mountain Homestays, aim to fill up the void of having a dedicated platform for Community-Led Tourism OR Ecotourism initiatives to showcase their unique and authentic offers. This is where the stories of sustainability leaders, communities, culture, and innovative initiatives are shared. By bridging the gap between travellers and our new valuable partners from across the borders, this year we took a concrete step towards mainstreaming sustainable tourism practices.
1. Vietnam
The Story of Reverse Migration – Vietnam is home to over 54 ethnic groups, who preserve the local destinations rich in flora and fauna through unique customs and traditions. This makes it a fertile ground for offering rare experiences to responsible travelers while showcasing the diverse landscapes of the country too. Mountain Homestays along with the Da Bac CBT initiative in Vietnamshall, therefore, help travelers explore charming villages in the countryside to create more livelihoods for the local communities. Once a destination in decline, community tourism has shaped Da Bac into a clean, travel-friendly place again. Several locals who had migrated to the cities are now returning to their villages and embracing their cultures anew due to the opportunities now available in the region.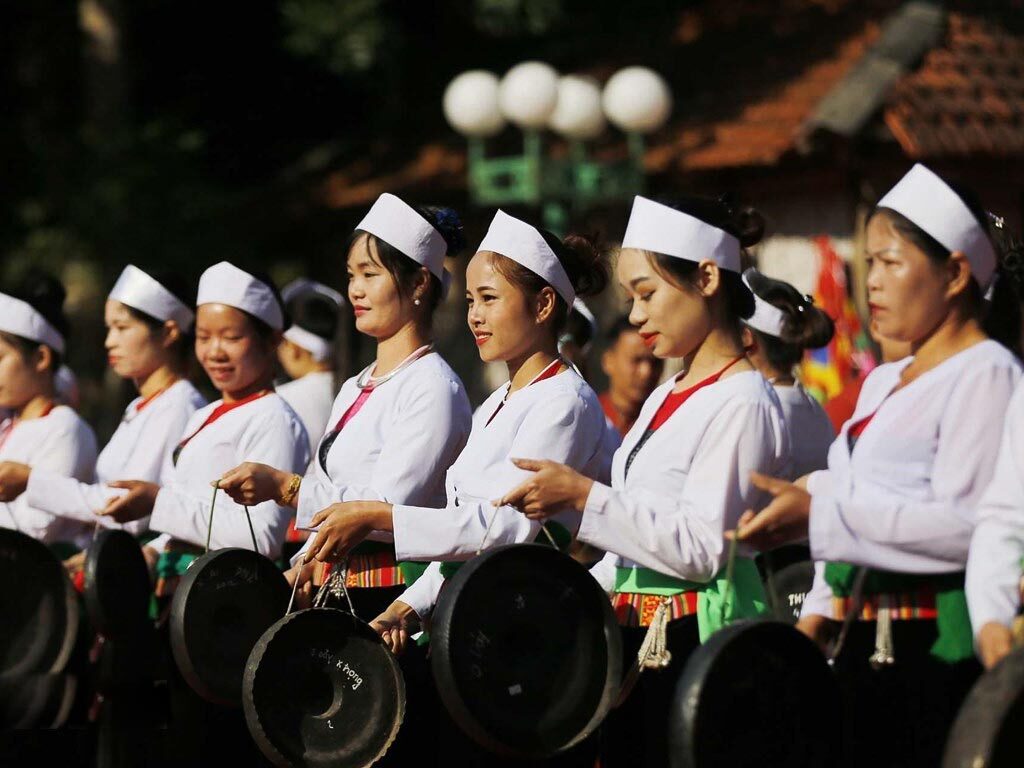 Unique Experiences –Dance to the beats of the Muong tribe in the Da Bia village and stay near a pristine lake in a unique stilt house. Live in houses made with wood from jackfruit trees, visit local houses where women practice natural dyeing of fabrics, spend an evening with local groups who joyously share their folklore through their dance and music, and enjoy local Vietnamese delicacies cooked by skilled chefs… The villages in this part of the world are like a treasure chest of rich, authentic experiences!
2. Kyrgyzstan
The Story of Economic Upliftment–After the annexation by the Soviets, Kyrgyzstan took a turn towards economic empowerment, though it was short-lived. With the disintegration of the USSR, the economic bubble burst, and several towns were pushed to the brink of poverty. One such town Jyrgalan was on the verge of collapse until the community decided to revive the town by using the force of tourism. Today, several families here engage in tourism activities and have created employment opportunities for themselves.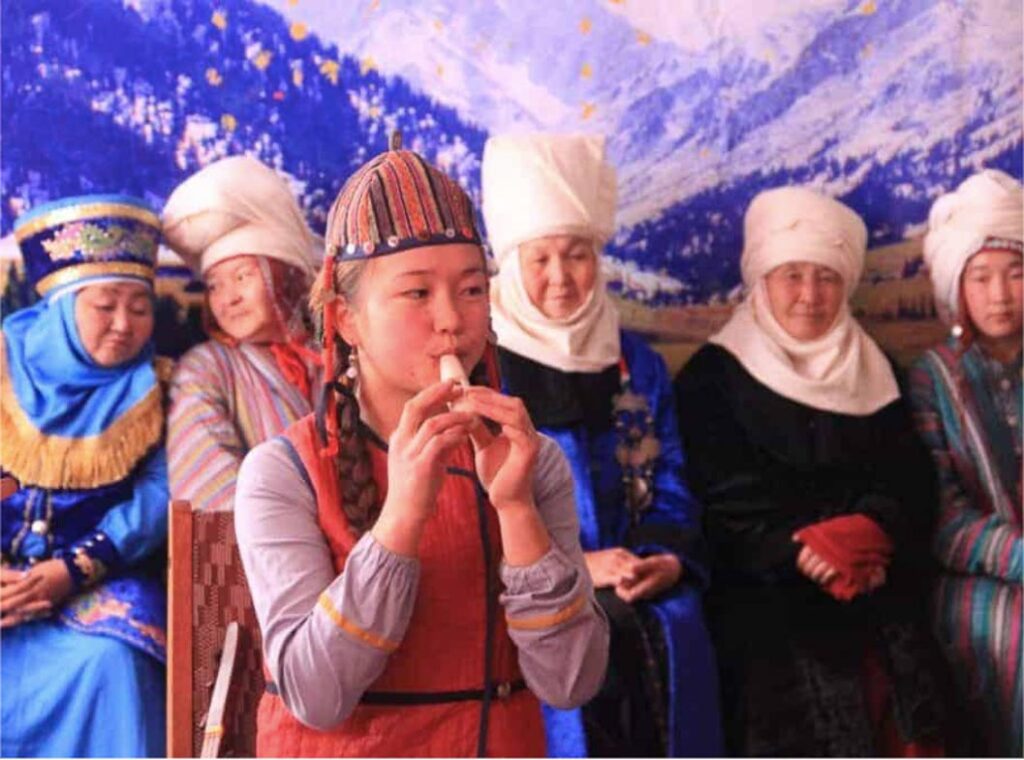 Unique experiences – Explore the region of Tian Shan and witness the local culture and traditions of the ancient Silk Route with the JyrgalanValley Organization. The community here is really enthusiastic about hosting travelers from around the world and showcasing their age-old traditions. Mountain homestays have been working closely with the Jyrgalan Valley Organization to restart tourism after the pandemic and offer immersive cultural experiences to travelers
3. Indonesia
The Story of Equal Tourism Dissemination – A popular tourism destination, Indonesia has been struggling with the lack of developmental opportunities and equitable distribution of resources for a long time. It has been working actively to build unique, community-based tourism models to leverage tourism as a force for development. A region with immense potential for such models, Indonesia has a lot to showcase — from its rich traditions to its forests and geographical features — which makes it a must-visit destination for responsible travelers. Mountain Homestays have been engaging with the communities here to highlight the best in Indonesian villages and to empower local communities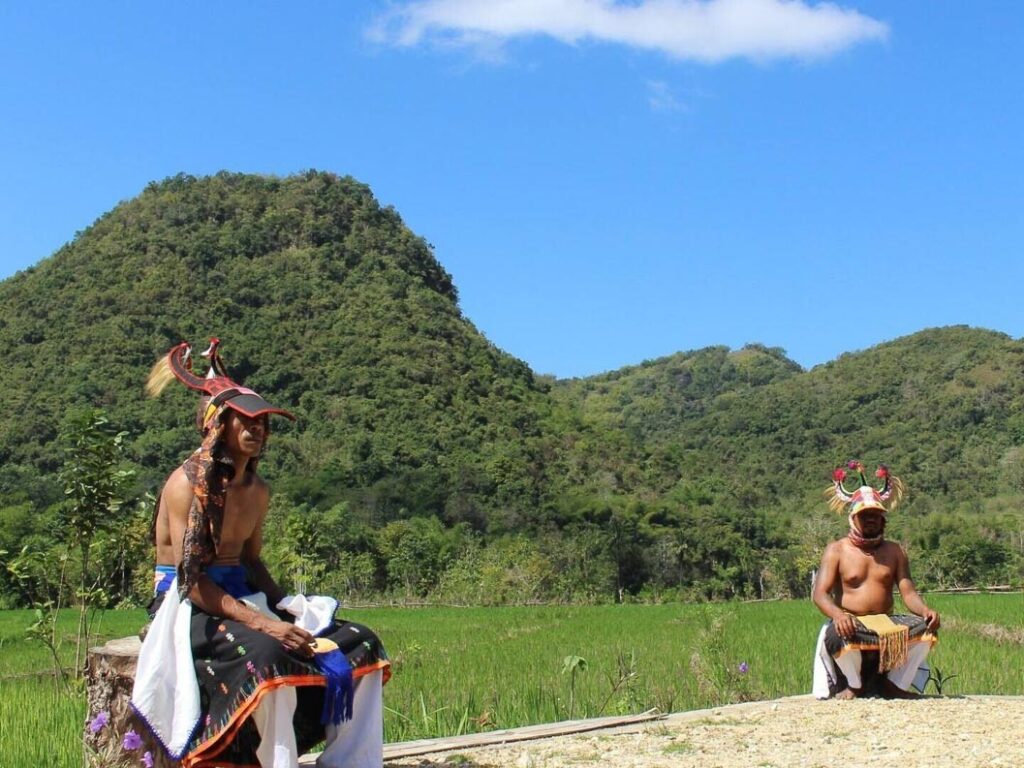 Unique experiences – A country with over 6,000 islands and several volcanoes, Indonesia has a unique landscape. A tropical region, the country acts as the lungs of the world and has several evergreen forests with diverse flora and fauna. Northern Sumatra is home to the rare orangutan and several other rare mammals and birds too. Not surprisingly, the area has an incredibly diverse culture as well. Tribes like the Bataks, for instance, have a well-known history and timeless traditions that culturally curious travelers can explore
4. Kenya
The Story of Conservation–Once was a battlefield for the German-British War in WWI, the Mt.Kasigau corridor and Nyandarua County are the regions where communities are united for the conservation of local biodiversity. Locals have decorated the village and areas around their houses by using upcycled artworks. The local community living in the Kasigau Corridor once used to practice poaching and logging. These hunters from the same community are now wildlife protectors. They are certified ecotourism leaders, who work as wildlife field assistants.
Unique experiences – The Kasigau Corridor is where 50 species of large mammals, more than 20 species of bats, and over 300 species of birds are found. This is also a place where the skilled basket weavers of Kasigau live. The Plover Ecotourism Site is a favorite perch for birders, who come to see the Sharpe's Longclaw. Local guides known here as Ecopreneurs showcase sustainable organic agriculture, the community museum, and other colonial structures to visitors. Birding, hiking to Mt. Kasigau, and staying in traditional huts with hosts from the local communities give travelers an opportunity to savour some of the most authentic ecotourism experiences in Kenya.
5. Cambodia
Story of the community transformation- The people of the Chambok community situated next to the Kirirom National park gained interest in the concept of Community based tourism, once they realized it was a better and a stable source of income, it was only a matter of time before most of the community shifted from illegal logging, charcoal and fuel-wood production, and wildlife hunting. The whole community coming up together and creating a destination for a traveler to experience the local life, set an example for the whole region, with many others following the same concept.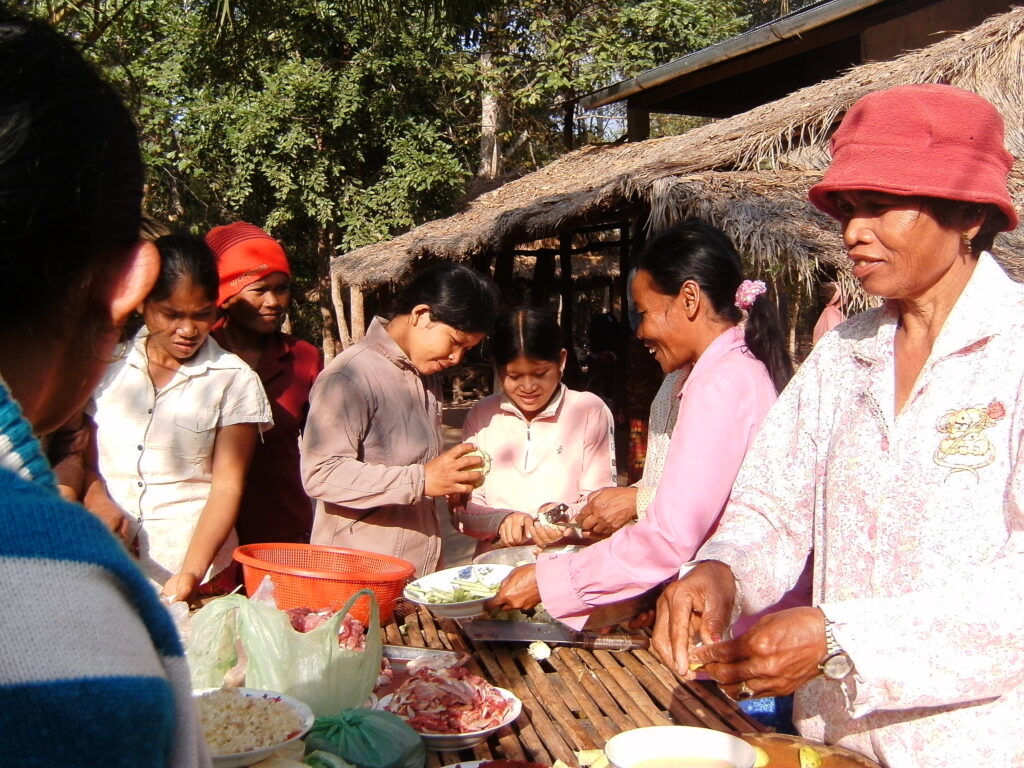 Unique experience- The Chambok Community is an all-around experience for anyone who wants to experience the traditional lifestyle of Cambodia. From watching the kids perform the Khmer Dance to having your lunch at an only women-run restaurant; Chambok offers the most authentic flavors of Cambodian country-side at every step. Explore the fauna of the Kirirom National Park is a heaven for the bird watchers.
Mountain Homestays is a platform for leaders who act to build a better future through tourism. It is a springboard where the most genuine changemakers can share their stories with the world and encourage participating in it.
We at Mountain Homestays, aim to promote the authentic local experiences offered by our partners so much that sustainability becomes the mainstream narrative of tourism.